Skin is the story of an abused, body-obsessed and body-loathing guy and his domineering girlfriend Lucy. Lucy goes away, his mother is dying, and he fixates on the woman living opposite; darkness ensues.
Read the first chapter here.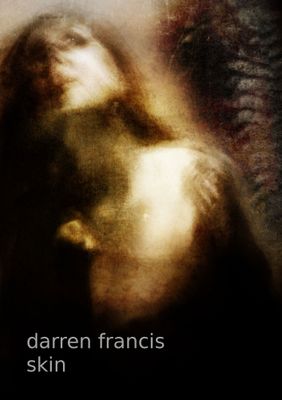 Paperback edition available here.
Ebook edition available here.
Back in 1991, I wrote a novel named Skin, one of my first pieces of any substantial length. A much-edited - approximately 10,000 words - version was published in 1995, in a Pulp Faction anthology also named Skin. That version was named Skin Of My Dead Mother, which was an alternate title the editors of that anthology favoured. The book went through numerous title changes, actually, including Under My Mother's Skin, before I reverted to the original title. Back then I favoured one word titles for novels.
Due to its appearance in the Pulp anthology and the subsequent press coverage, it became one of my most-read pieces. I've met numerous people since then who read it at the time and have asked about it. Since the Pulp book is long out of print, I thought it might be worthwhile re-publishing it.
I mentioned above that the Pulp version was an edit. For the republication, which I might term version three, I wanted to go back to the original text and look at what I'd cut with a view to reinstating it. I was of course conscious that often when writers cut things there is a good reason for doing so, however in this case the excision was due to my having to fit it into a set word length so I knew there would likely be material of worth on the cutting room floor.
I wrote the original book on an Amstrad word processor, and no longer had a digital version. I did however have a print-out of the complete original text and a copy of the Pulp book. The first step therefore was re-creating the manuscript. Stage one of this was re-typing the Pulp version. As I did so I made numerous small edits and revisions; nothing substantial, just a word here, a sentence there. I then compared this on a line-by-line basis with the original manuscript print-out, determining what I'd cut back then for the Pulp version and deciding whether it was worth reinstating. Often it was, but not always. Inserting these scenes and lines of course involved more retyping, and more editing. The finished text, therefore, is neither the original manuscript or the Pulp version, but a hybrid of the two.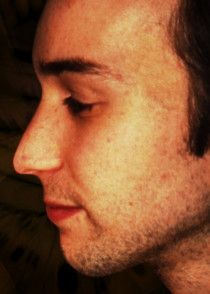 I was very conscious not to add new material save for my edits and a word here and there. My writing has changed considerably since I wrote this, as has my outlook on life, and I was very keen to maintain the original style and tone. I wouldn't write this book these days, but I'm very proud of the fact that a younger me did write it, and that Pulp Faction published it. I hope that you enjoy it, should you choose to acquire it.
Skin is be available in both digital and print versions. The text in both is identical. Please note that this book is very short; the original was short enough, at about 24,000 words, and once I'd finished reinstating material and excluding scenes I thought were below par or simply extraneous, I was left with a very slender text. The price of the book reflects this.