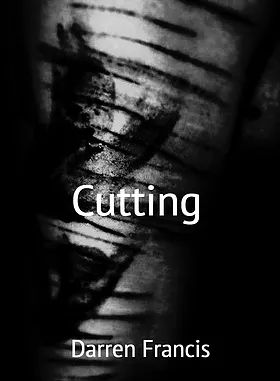 My novel Cutting was published 18 June 2022 from Elemental Press.
Purchase here for a limited discount price. Links to buy on Amazon and the like will be available shortly. Signed copies will also be available direct from me via this website in due course.
Cutting is a visceral tale of two self-harmers who fall for each other. Though it also explores depression and disassociation and wrong relationships and delves into some dark depths, it's ultimately a love story.
Cover art is to the right of this text. Videos below. My thanks to She Wants Revenge and Aeon Sable for allowing us to use their music. Both were amongst a number of key bands that soundtracked the writing of the book.
[Note: One of these videos is temporarily unavailable but we hope to have it back online soon. For the story behind this video, see this blog post.]