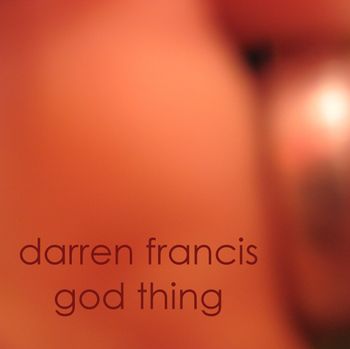 Spoken word with music album, released February 2011. All tracks feature voice and text by Darren Francis, with music by Darren Francis and Alessa Otto. The text was originally written between October 2006 and February 2007, and published - in slightly different form - in Spell. All recording and music was done between December 2009 and March 2010, with final mix in spring 2011.
Stream or download for free here.
Track listing:
1. W9GFO (4.05)
2. Black Olives (4.02)
3. Fissure King (6.11)
4. God, Love, Money & Other Snares (4.47)
5. Will I Dream (7.34)
6. Scarecrow (6.49)
7. The Hills Are Alive (5.48)
8. Hollow Be Thy Meme (6.03)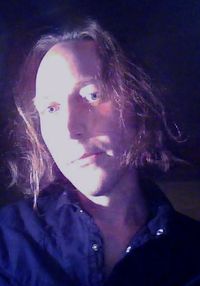 Probably my most musically dense and political release, God Thing was written when I was living with my now ex-wife in Aylesbury, Bucks, in 2006-2007, drinking absurd amounts, playing a great deal of Halo, and unhealthily obssessed with the ongoing catastrophe of Iraq. The text is also one of my most layered - particularly when compared to say Future Ghosts or Uforia - with a great deal of allusion and inference for the reader / listener to untangle. That said, I think it still works on its own, even if you don't pick up on any of this. Maybe some day I'll publish an anotated version...
The text did change a little, once I got round to recording it, hence the slight differences between the album version and the Spell version; what works on the page and what works aloud doesn't always align. A lot of this album sounds quite primitive to me now (it was the first music I'd tried to create since the mid-1990s) though I'm still very fond of some tracks, and still think Fissure King - which was the point at which the album and its creation started to come together as a cohesive whole and not just a jumble of disconnected demo fragments - one of the best tracks I've done.