Following my Marc Almond retrospective, herewith an album-by-album look at the music of Love And Rockets, a band I was a big fan of in the eighties and have recently rediscovered. How well does their music hold up thirty to forty years later? Read on to find out.
Seventh Dream Of Teenage Heaven (1985) *****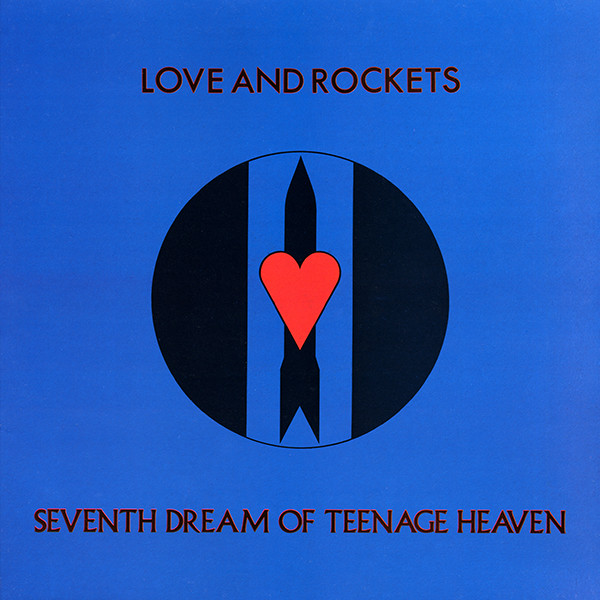 Love And Rockets' career is an odd one in retrospect. Two excellent and striking albums followed by two middling ones, then a total change of musical direction into ambient techno which almost derailed them, then a return to form and then a fizzling out. I'm pleased that the band have recently reformed and are playing live again, but wonder if they'll ever again reach the grandeur of their debut Seventh Dream Of Teenage Heaven and its follow-up Express.
Love And Rockets are - in line-up at least - essentially Bauhaus without vocalist Peter Murphy, though their sound is a long way from the theatrical goth stylings of said band, being more a multilayered and psychedelia-infused blend of rock and indie pop. They formed almost by accident; a Bauhaus reformation was discussed, with the members agreeing to meet in a rehearsal studio and see how things went. Everybody turned up except for Murphy. The remainder - guitarist Daniel Ash, bassist David J, and drummer Kevin Haskins - jammed together anyway, and out flowed Love And Rockets. What may at first seem a radical change of direction from Bauhaus should come as less of a surprise to those who have heard Ash and Haskins' previous and much-unsung project Tones On Tail, or David J's early solo albums. I'd even argue that Love And Rockets' roots can be found on final-at-the-time Bauhaus album Burning From The Inside from 1983, in tracks such as Slice Of Life, King Volcano, Who Killed Mr Moonlight?, or Hope. Those four together could almost be a lost Love And Rockets EP.
Seventh Dream Of Teenage Heaven makes for a very confident debut, and contains some of the band's most-loved songs (for example Dog-End Of A Day Gone By, If There's A Heaven Above, Seventh Dream Of Teenage Heaven itself, or A Private Future), only one dud (The Game), and - in the form of Haunted When The Minutes Drag - my vote for best thing they ever did. Even album closer, the wistful instrumental Saudade, has a surety about it that promises good things for the future.
By way of a bonus on the remastered CD you get the non-album single Ball Of Confusion, some B-sides, and some non-essential and not-radically-different remixes. It's a shame they didn't include the 7" mix of Ball Of Confusion too though, which is much better than the extended version featured here and worth hunting down.
If you're new to Love And Rockets, you can't go wrong by starting with Seventh Dream Of Teenage Heaven, then working through the rest of their catalogue in chronological order. Things do go downhill after second album Express, but their first two albums are mostly wonderful.
Express (1986) *****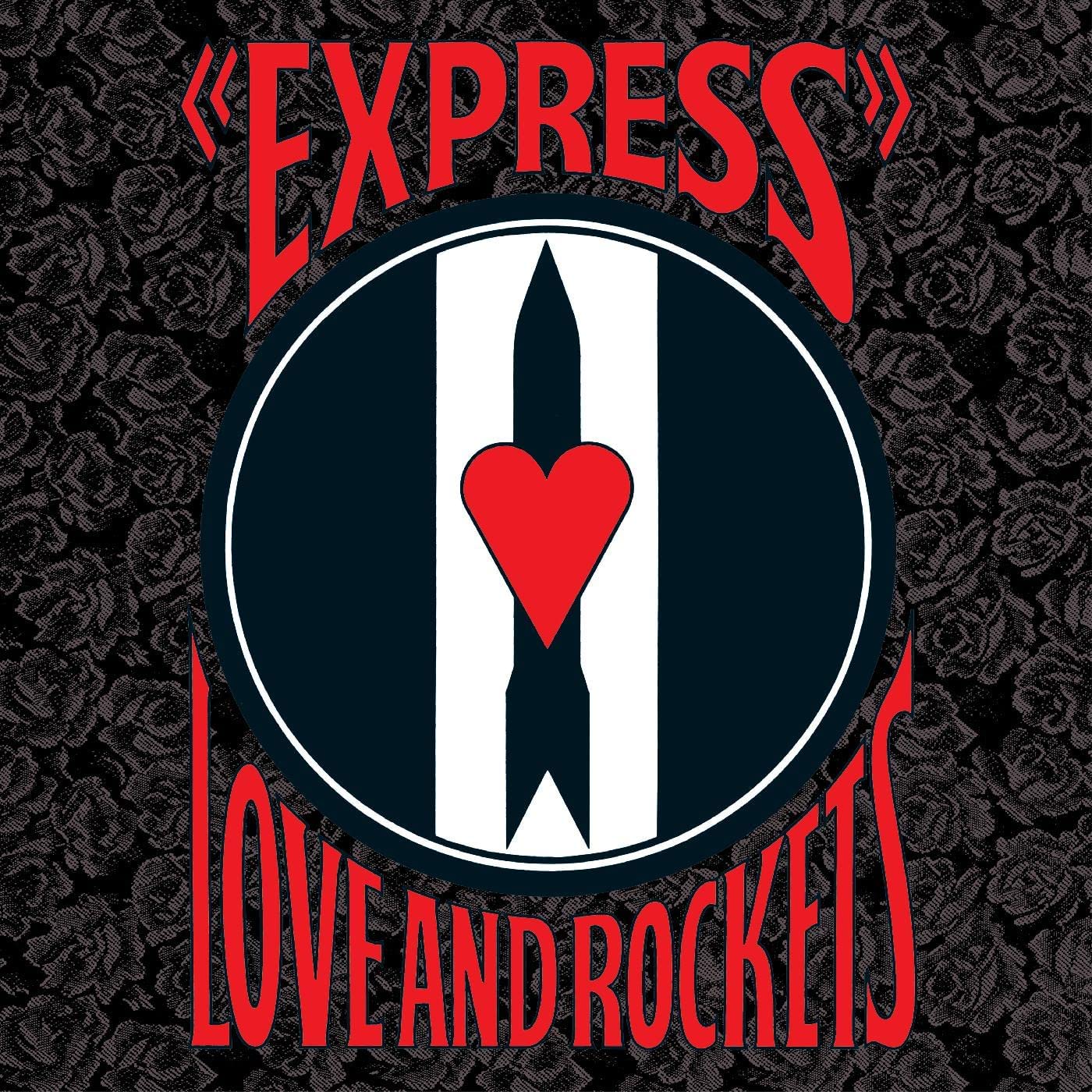 The album that broke Love And Rockets in the US, while the English were scratching their heads and saying 'Love And who...?' They always were pretty much unheard of in their home country (except to Bauhaus fans), which is a shame as their first two albums in particular have much to offer. Sadly, the more America embraced them, the more their music deteriorated in my view; I'm not sure how much the two are connected.
Along with debut Seventh Dream Of Teenage Heaven, Express is definitely the strongest of their seven albums. Side one opener It Could Be Sunshine is one of the their best, and the bouncing psychedelic pop of All In My Mind is a much-underrated highlight. Side two is excellent throughout, from the wild opener Yin And Yang (The Flowerpot Man) through to the guitar-heavy Love Me, the delicate and forlorn acoustic version of All in My Mind which sounds like a completely different song to its full-band counterpart, and the slow-building finale An American Dream. On the side A downside, I've never been a fan of band favourite Kundalini Express though know that many people are, and could happily never hear Life In Laralay again.
By way of CD bonus tracks, you get the daft David J track Holiday On The Moon, a delightful cover of Pink Floyd's Lucifer Sam, the instrumental Angels And Devils which I remember the band used to use as their live intro music before coming onstage, remixes of Yin And Yang (The Flowerpot Man) and Ball Of Confusion, and two brief instrumental scraps intended as B-side ideas. None of it is as good as the album proper, but don't let that dissuade you; Express is solid enough as it is.
Earth Sun Moon (1987) ****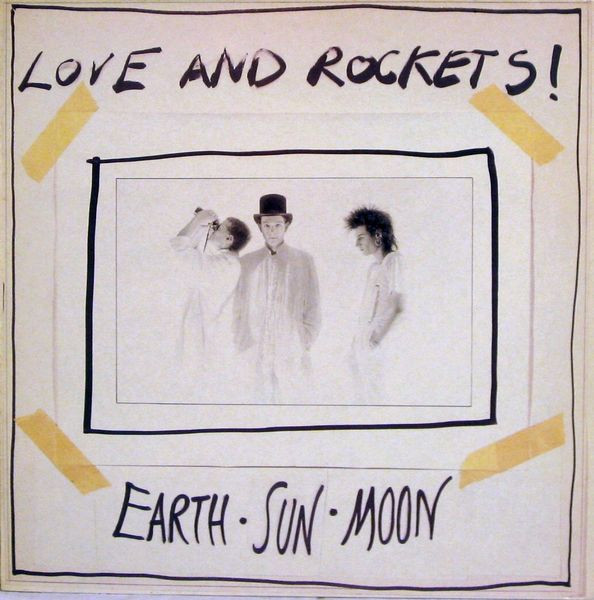 A much more straightforward affair in some respects than Love And Rockets' previous two albums, and in retrospect perhaps the start of a downward slope for the band. As is sometimes the case for me with Love And Rockets albums, I much favour the Daniel Ash songs over the David J ones on Earth Sun Moon. Ash for example gives us the stonking Mirror People or the gorgeous acoustic numbers Youth and Earth Sun Moon. J gives us the ridiculously earnest Everybody Wants To Go To Heaven or the duff Rain Bird. The one collaboration on here, Welcome Tomorrow, is a high point though, as are Lazy by Ash and No New Tale To Tell by J. Other tracks fare less well, such as the pompous Here On Earth or the faux ardent Waiting For The Flood. The Telephone Is Empty is an experiment that doesn't work. The Light is a plodder that really shouldn't have been a single.
The CD re-release gives you just one bonus track, a slowed down version of Mirror People that I've never been that fond of. All the B-sides and the like that should appear as extras here can be found on the odds-and-ends disc Assorted! for some reason, so if you want the complete picture with this period of the band, be sure to pick that one up too.
Love And Rockets (1989) ***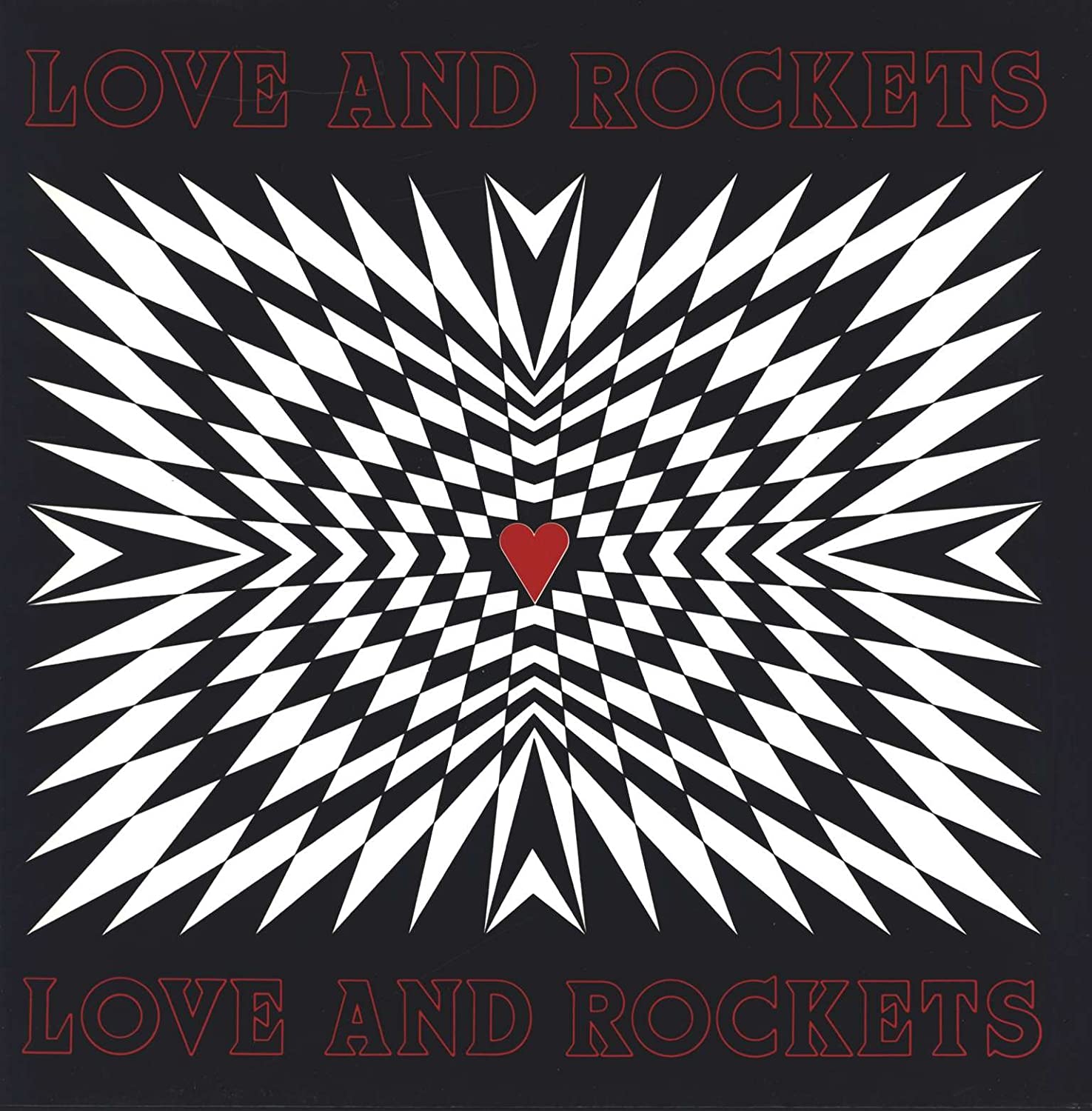 Love And Rockets' best-selling album at the time of its release (in America at least; they were largely unknown in the UK back then), and in my view one of their weaker efforts. I seem to recall that the band's remit here was for a more stripped down and back to basics sound, which I have to say is to the music's detriment. Also unlike previous albums, which featured a lot of collaboratory lyrics, here there's a strict division between the songs of Daniel Ash and those of David J.
J's contributions are the weaker, to my ears at least. ***** (Jungle Law) and Bound For Hell, which opened sides one and two of the original vinyl album respectively, are raucous rockers that don't go anywhere. The ambient and mostly instrumental The Purest Blue is a reworking of Waiting For The Flood from their Earth Sun Moon album, was previously released as the B-side to the Lazy single in 1988, and doesn't belong here at all. Only Rock And Roll Babylon, a sub-Beatles acoustic number with strings, is worth writing home about. Ash's songs are stronger, the hit single (again only in the US) So Alive aside, which I've always found somewhat throwaway and which sounds as if it was knocked up in all of ten minutes in the studio. No Big Deal is fun though, and the gentle I Feel Speed and the acoustic The Teardrop Collector are both lovely, as is album closer No Words No More. Motorbike on the other hand, a bass-heavy and feedback-drenched paean to biking, manages to outstay its welcome despite being all of three and a half minutes long.
If I were rating this album solely on Daniel Ash's songs I'd probably give it four stars, but I'm not, and have knocked a point off for David J's side of things, which really lets it down. One to selectively download the best tracks from, rather than buy in its entirety.
Hot Trip To Heaven (1994) ***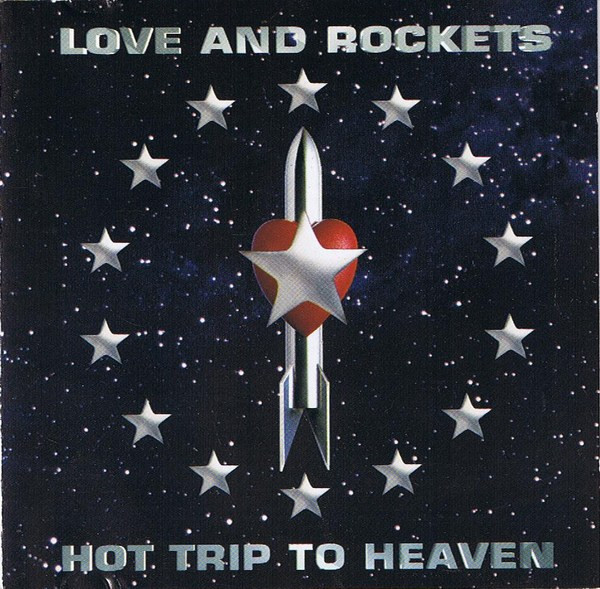 To say that Love And Rockets' fifth album and first in five years was a detour from their usual style is a massive understatement. Gone was the layered and psychedelia-suffused pop rock of the past, to be replaced by an ambient techno sound that had more in common with the likes of The Orb or Orbital. I wouldn't say I dislike it, but I don't consider it a Love And Rockets album. It really should have been released as a side-project under a different name. As it is, the album tanked, and pretty much killed the band's career, especially in America where they'd been huge following the #3 hit So Alive. As Daniel Ash put it, '[the album was] commercial suicide because we were sort of known as a guitar band. I heard stories of, especially in the US, of people taking the CD back and saying, "This isn't Love and Rockets. I want my money back."' Forget everything you know about past Love And Rockets though, and you may even find something to enjoy here, and with time and in retrospect Hot Trip To Heaven is now looked upon a little more fondly than it was by fans and critics. Just don't go into it expecting the glories of Seventh Dream Of Teenage Heaven or Express.
Sweet FA (1996) *****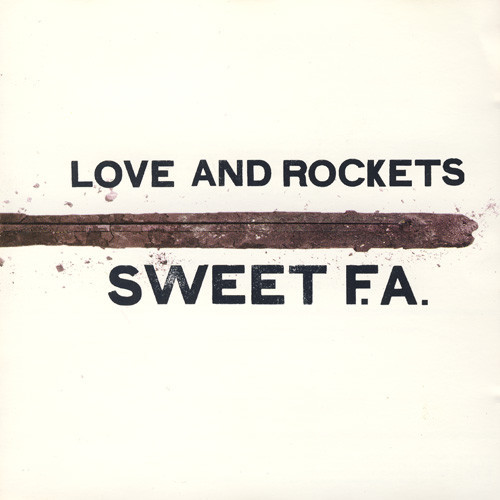 One of Love And Rockets' best albums, and probably their most unsung. Many people had written the band off following 1994's techno detour Hot Trip To Heaven, and may not have realised there were two follow-ups. Sweet FA is the better of the pair, and reverts to a guitar-based sound, sedate and laid back and acoustic at first and growing steadily more raucous as it proceeds. I prefer the first, Daniel Ash-dominated two thirds, but it's all good, and unfolds from start to finish wonderfully, giving way to David J's more spiky numbers as the album nears its end. If you'd given up on Love And Rockets after Hot Trip to Heaven but wonder what became of them, Sweet FA is an unexpected delight.
[See also My Dark Twin below]
Lift (1998) ****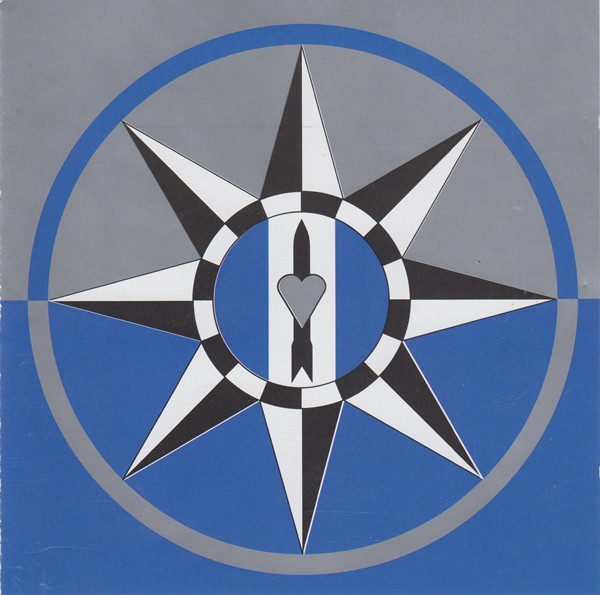 Love And Rockets' seventh and final album pretty much disappeared without trace immediately after it was released, due to the bankruptcy of the record label and the reformation of Bauhaus weeks afterwards. 
Lift bring a blend of styles to the table, very much a return to the electronica of the maligned Hot Trip To Heaven but more guitar-aligned. Highlights include the Bauhaus-sampling Resurrection Hex and the funky Holy Fool. It's far from an album for newcomers or for non-converts, but existing fans should find something to enjoy here. If they can even get hold of a copy, that is; it's rare to see these days, not currently available on any streaming or download services, and long overdue for a re-release.
5 Albums (2013) ****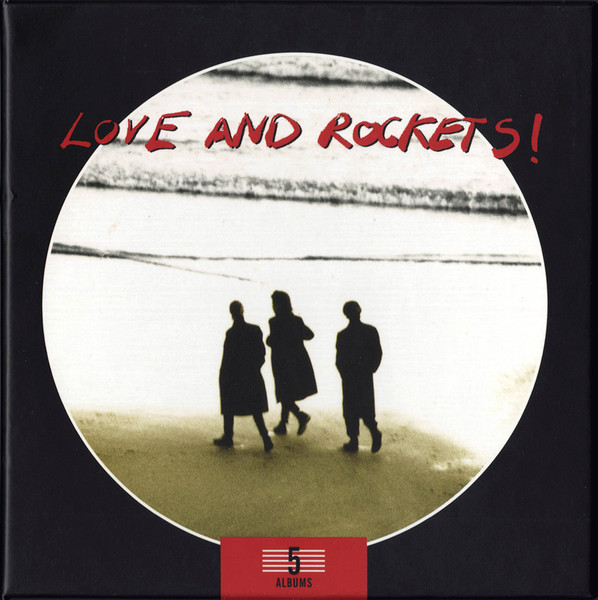 By no means a complete Love And Rockets collection – it only contains the first four of the band's seven albums - though you do get most of the best of their work (to my mind their first two albums Seventh Dream Of Teenage Heaven and Express, and their sixth Sweet FA, which isn't included in this set). I won't go into the first four discs in depth, which contain the band's first four albums with bonus tracks, since I've done so above. Collectors and existing fans will be far more interested in the fifth disc (which has also been released separately - on download at least - under the title Assorted!), an odds-and-ends collection taken mostly from the mid-part of the band's recording career. I'm at a loss as to why these tracks couldn't have been appended to the Earth Sun Moon and Love And Rockets albums as bonuses and had to be a disc all to themselves, but there you have it.

First up we have the excellent 1988 re-recording of Earth Sun Moon opener Mirror People, which I've always preferred to the original. This is followed by the unreleased-at-the-time Swing! EP, which is a mixed bag all in all. The David J contributions - Cuckoo Land, The Early Worm, and Bad Monkey - are somewhat lightweight both lyrically and musically. Daniel Ash's songs fare better, especially Wake Up, which I remember hearing live as early as 1988 and which it's nice to finally have a studio recording of. 1000 Watts Of Your Love, a version of which previously appeared on the B-side to the No Big Deal single, is good too, as is Sorted, featuring David J on lead vocals and the source of which eludes me. David Lanfair, B-side to the Mirror People single, is worth having only for the sake of completeness.
Next up are a selection of live tracks from The Bren Centre, Irving, California, December 1987, the bulk of which were originally released as B-sides to Earth Sun Moon-era singles. They're great to hear but unessential. Recording quality is adequate though not the best.
The disc finishes with the four tracks from The Bubblemen EP from 1988, which were terrible when released and are still terrible today. If you've ever been curious what Love And Rockets rapping would sound like, wonder no more. It's every bit as awful as you'd imagine, and I only hope the drugs the band were blatantly on at the time were worth it.
My Dark Twin (2023) ****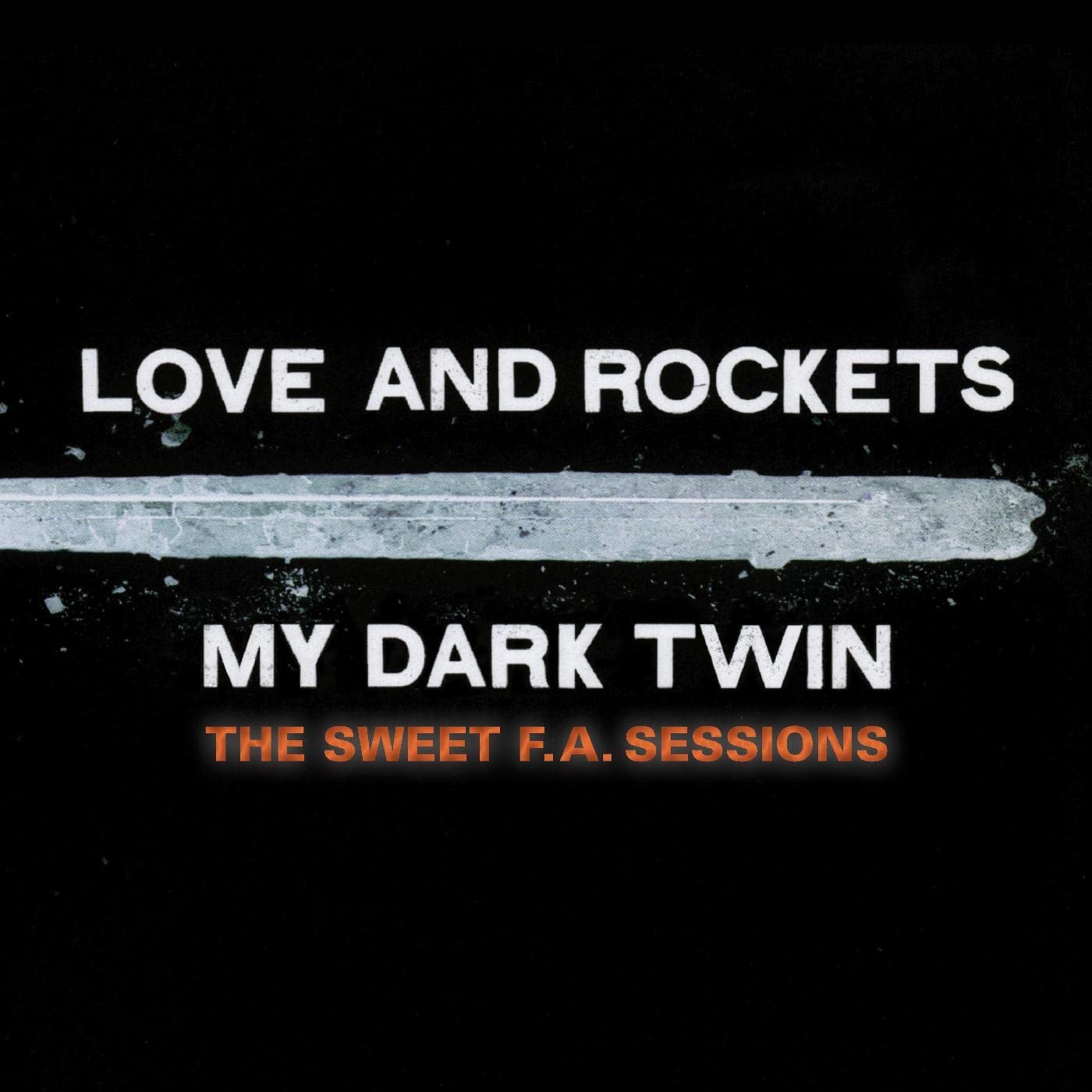 Well this came completely out of the blue. It's known that Love And Rockets lost months of work on their sixth album Sweet FA when they were caught in a studio fire, and had to begin recording again from scratch. My Dark Twin, a collection of eleven unreleased songs and nine alternate versions from those sessions, gives us a glimpse of what almost was, and since Sweet FA is one of my favourite Love And Rockets albums I've been looking forward to hearing it.
The alternate versions, though nice to listen to, for the most part aren't that different to their final album counterparts it has to be said. Of more interest are the unreleased songs. Though few are quite as strong as the tracks which made the final Sweet FA listing, fans will definitely want to hear them, since they effectively comprise the equivalent of an entire unreleased Love And Rockets album, and My Dark Twin is worth buying for that reason alone. On the downside, also featured here at the end of the first disc are two very lengthy (seventeen and fifteen minute) and noodling jams, which I really can't see myself listening to more than once, and I wonder why the band even thought to include them. They really do let the overall quality down, and My Dark Twin makes for a much better album without them.
And by way of a few extras...
The Love And Rockets guys have released a lot of music, under numerous different identities. Here are some favoured or more interesting ones.
5 Albums – Bauhaus (1979-1983) *****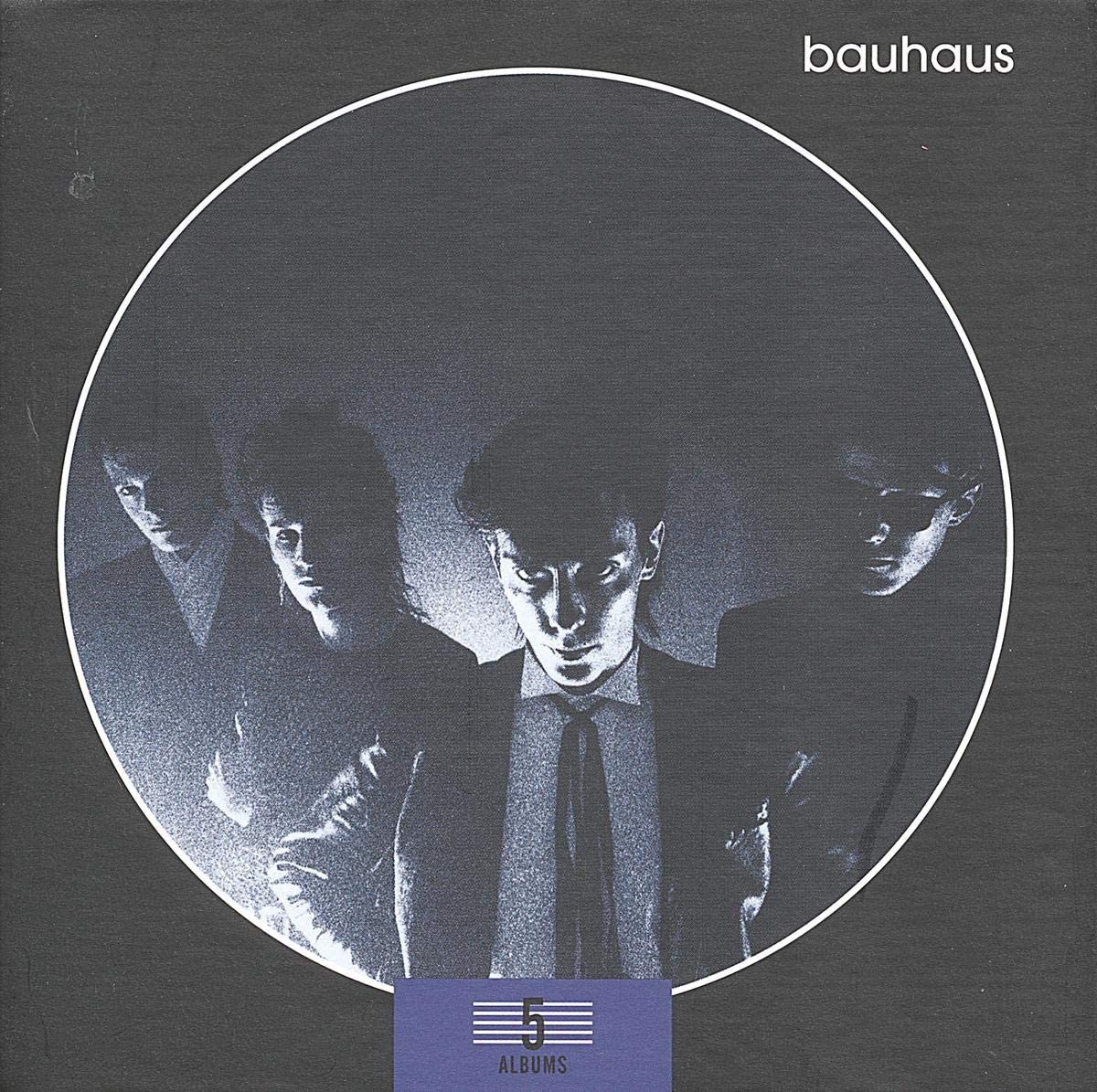 Perhaps it's a cheat for me not to look at each Bauhaus album individually, but this article is about Love And Rockets, and the 5 Albums collection has (almost) all you need.
It's very difficult to say which of Bauhaus' albums is the best; all have their merits, and all are worth owning and listening to (I even like the reunion album Go Away White, though admit that one can be an acquired taste). This release collects their initial four studio albums, In The Flat Field, Mask, The Sky's Gone Out, and Burning From The Inside, together with an extras disc. Though the music itself is five-star-superb, I almost knocked off a point because for some unexplainable reason these discs don't contain the numerous bonus tracks (non-album singles, B-sides etc) you get when buying the albums individually. The extras disc does in part make up for that, but there are still a number of omissions (and even more frustratingly there are three tracks - the plodding Spirit In The Sky cover, the unreleased-at-the-time Poison Pen, and the B-side Paranoia Paranoia - that can be found here but not on the individual disc editions). The completionist fan will want to buy the albums separately, but if you're just after the music without all the frills, this is the edition to go for.
Everything – Tones On Tail (1982-1984) *****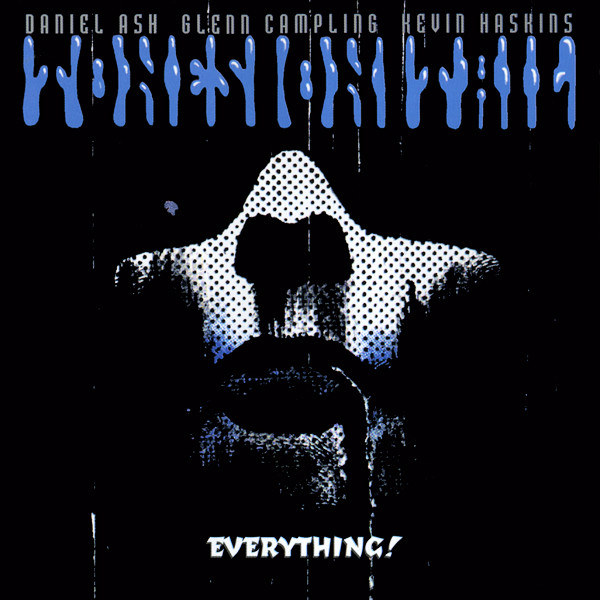 The extended Bauhaus family tree, with its many off-shoots, can be bewildering to the newcomer. Everybody knows Love And Rockets, and Peter Murphy's solo career, but there are some other delightful and unsung diversions lurking there to those who take the time to fully explore the rest. One of my favourites was always the much-under-looked Tones On Tail, fronted by Bauhaus guitarist Daniel Ash and also featuring Bauhaus drummer Kevin Haskins and former Bauhaus roadie Glen Campling. They only released one album, Pop, in 1984, along with an assortment of singles and EPs, and effectively disbanded once Ash and Haskins formed Love And Rockets with David J. Everything collects - appropriately - all Tones On Tail recordings. The singles and EPs, here featured on disc two, can be hit and miss, but the Pop album - which comprises the whole of disc one - is wonderful, and deserves to be listened to in its entirety. 'Weird pop', as Ash sings on Movement Of Fear, a barbed take on Peter Murphy (who would later return the favour on The Answer Is Clear from his first solo album). Fans of Bauhaus, and Love And Rockets, are really doing themselves a disservice by not checking this one out.
Coming Down – Daniel Ash (1990) *****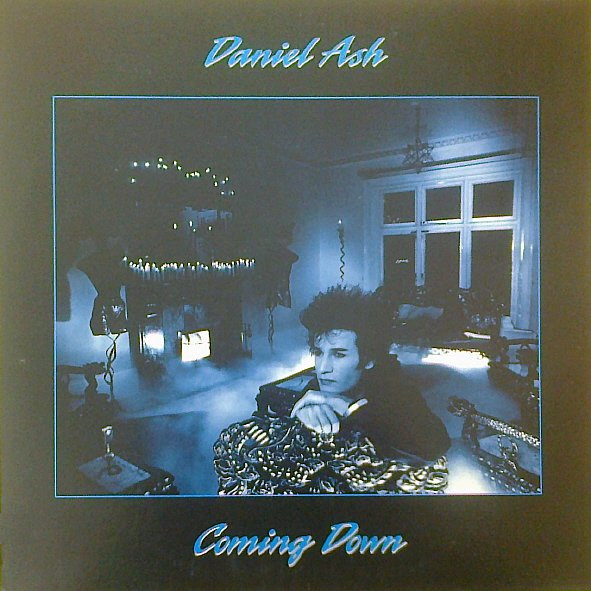 Following the US chart success of a #3 single and bestselling album, what would most bands do? Capitalise on it with a swift hits-laden follow-up. What did Daniel Ash's band Love And Rockets do? Take a five-year break to work on obscure solo projects before returning with an album that sounded like an entirely different group. It's almost as if they didn't want to be the mega-selling and adored rock stars America was clearly begging them to be.
During that interval Ash and fellow-Love And Rockets front-man (for the band had two) David J each released a pair of solo albums; Coming Down and Foolish Thing Desire in the case of Ash, and Songs From Another Season and Urban Urbane for J. Coming Down is definitely the strongest of the four, and probably the best thing Ash has done since Love And Rockets' Express.
It's a mostly laid-back album, with a spectral and nocturnal air to it, one to listen to late at night with the lights low. There are some rockers - for example Coming Down Fast, or This Love - but they are in the minority. Most tracks are slow and slinky and bass-heavy, with Ash's understated guitar overlaid. One track even has a gentle salsa vibe. There are three covers - Me And My Shadow, a fragmentary Blue Moon, and The Beatles' Day Tripper. Ash writes the rest. Natacha Atlas guests on vocals on a couple of tracks, Kevin Haskins adds percussion and keyboards, and Ash plays everything else. It's quite a leap from Love And Rockets though not too far, and if anything reminds me more of Tones On Tail in its mood and playfulness. Fans of both will enjoy it.
Daniel Ash – Daniel Ash (2002) ****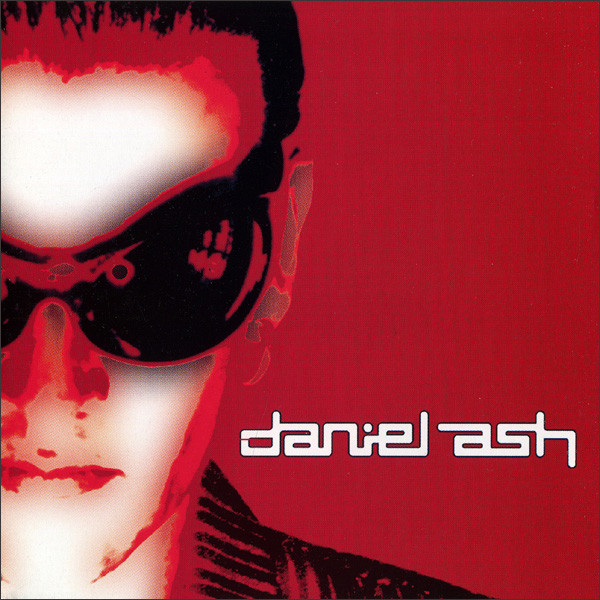 Almost an excellent album, and almost one of Daniel Ash's best.
Why almost? I've always preferred the guitar and song-based Daniel Ash over the electronic one, but from listening to this album I don't think he agrees with me. My favourite tracks on here, the ghostly cover of Spooky and the slow-burning Chelsea, were the first I heard, and they set a template which I wish the rest of the album followed. To an extent it does, but there's also a bit too much electronic noodling for my tastes. I don't mind electronic Ash, but here it gets a bit relentless. I sometimes wish he'd just turn off the sampler and sequencer, pick up his guitar, step up to the mic, and do what he does best. He's an excellent and much-underrated guitarist, one of the greatest to come out of the post-punk era, and a distinctive vocalist, but this isn't the album for showing off either. That may just be me of course, and your mileage may vary.
Poptone - Poptone (2018) ****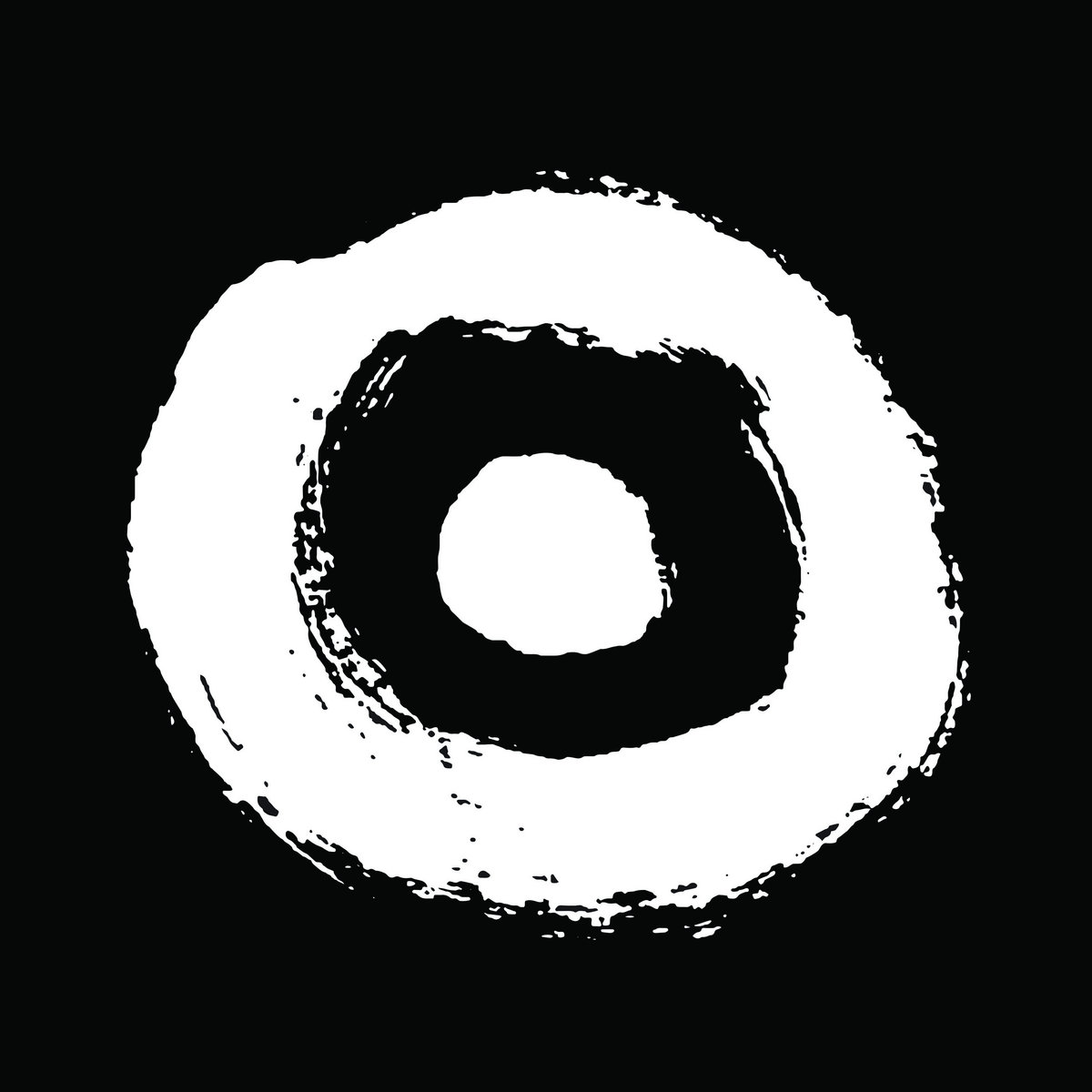 Poptone comprises Daniel Ash on guitar and vocals, Kevin Haskins on drums, and Haskins' daughter Diva Dompé on bass. Effectively their own covers band, their live sets and sole album consists of versions of Love And Rockets, Bauhaus and Tones On Tail songs, all bands of which Ash and Haskins are former members. They're more a nostalgia act than anything, and do well enough on the live circuit, particularly in America where Love And Rockets and Tones On Tail always were more popular anyway. None of the tracks on their self-titled debut album - four from Love And Rockets, seven from Tones On Tail, one from Bauhaus - are much-different to the originals, which is a shame in a way as there's plenty of space for radical reinterpretation here, but perhaps that's the point. Just enjoy them for what they are and don't ask too many questions; they're clearly having fun with it. Only on the album opener, a cover of Heartbreak Hotel, do they truly step outside their comfort zone.