Part two of my retrospective look at the music of Marc Almond, covering the nineties. Scroll down for part one; part three to follow.
Enchanted (1990) ****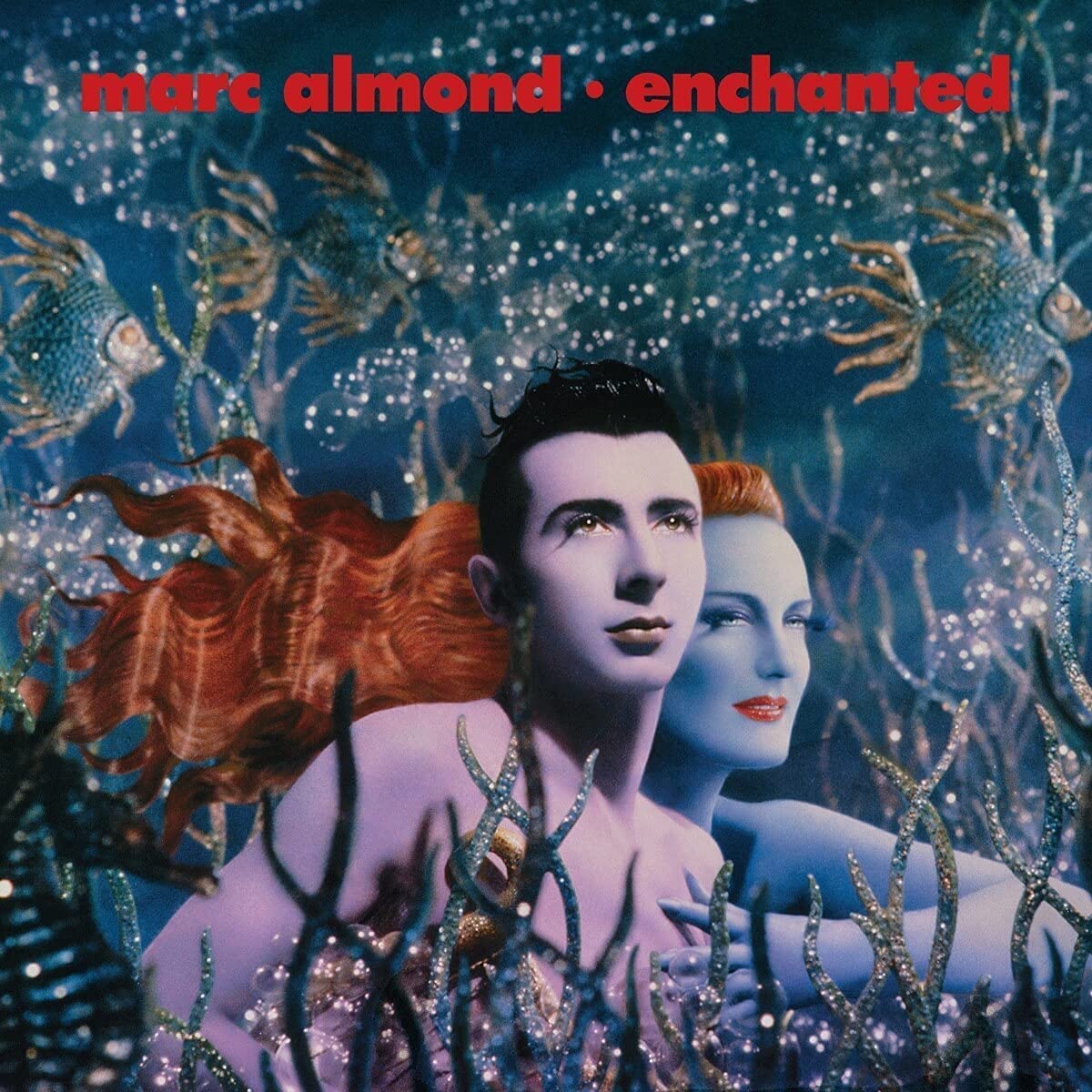 Marc Almond's first album of the nineties and first since the #1 hit he attained with the Gene Pitney duet Something's Gotten Hold Of My Heart saw him maintain the distinctly pop trajectory of previous Parlophone album The Stars We Are. That said, Enchanted is a very different-sounding album to its predecessor, and in my view a better one. Production and accompaniment are less lush and orchestrated, cleaner and more electronic, and the songs are stronger for the most part too. The singles The Desperate Hours, A Lover Spurned, and Waifs And Strays still stand up, and the remainder of the tracks are deserving of a listen too for the most part, albeit there is some inevitable filler (for example Toreador In The Rain, or Widows Weeds). Personal favourites amongst the remainder would be Madame De La Luna, The Sea Still Sings, and Orpheus In Red Velvet. The cover art by Pierre et Gilles is a delight too (and is Almond's personal favourite of his album covers). If you favour the more commercial and poppy side to Marc Almond's music, Enchanted definitely warrants exploration.

Tenement Symphony (1991) ***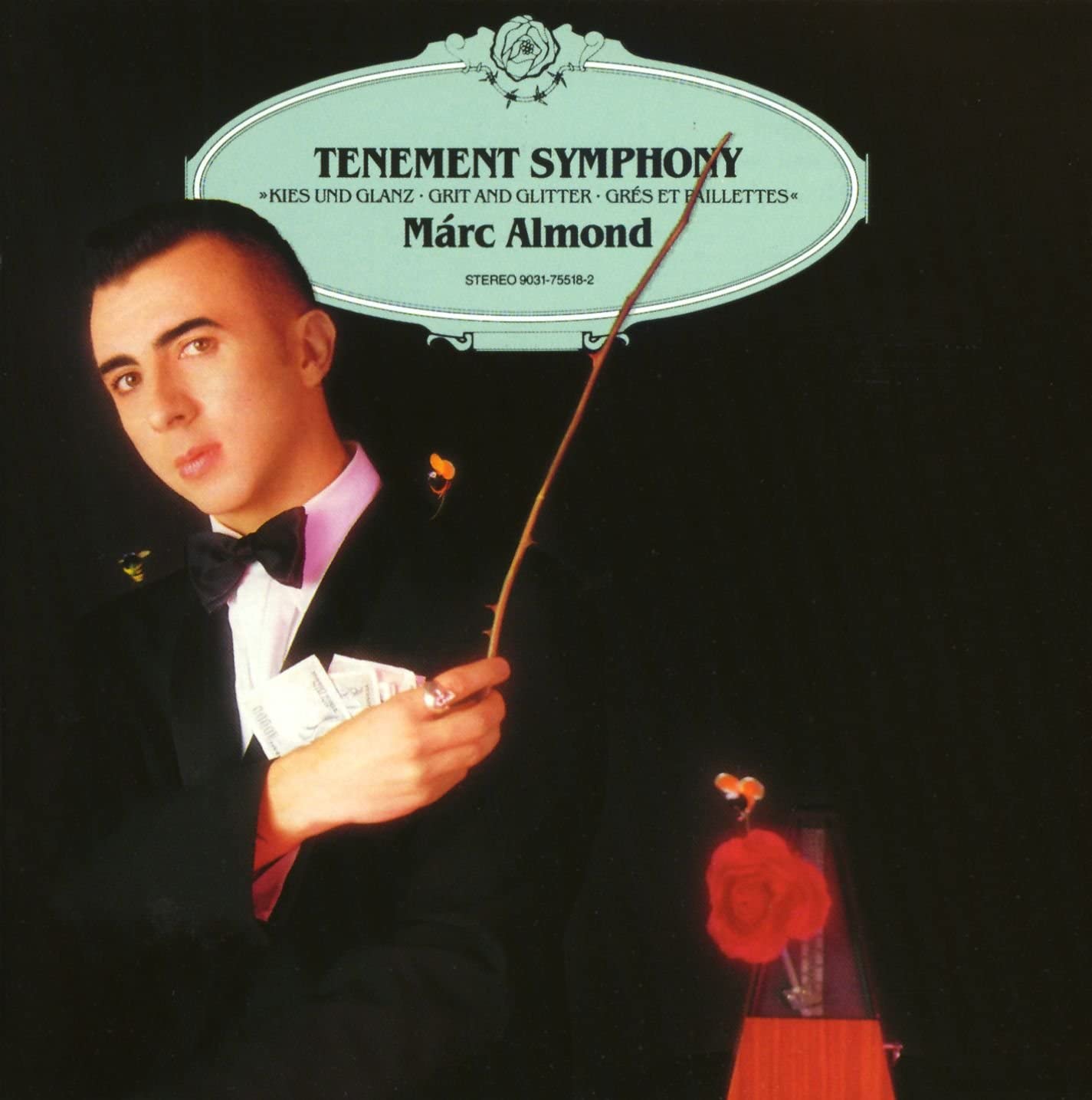 Probably Marc Almond's most overtly poppy and commercial solo album (despite only reaching #39 in the UK chart following its release in October 1991), and a mixed bag in all.

Tenement Symphony can be divided into two halves, which formed sides one and two of the original vinyl release and are subtitled 'Grit' and 'Glitter' respectively. The first, produced by Almond, Billy McGee, Nigel Hine, and The Grid (featuring Almond's old Soft Cell band-mate Dave Ball), is stronger in my view, song-wise, though the second, produced by Trevor Horn, is where the singles Jacky and My Hand On My Heart and The Days Of Pearly Spencer (Almond's last top ten chart hit to date, reaching #4) can be found. The whole affair may be a simple case of 'too many cooks' for me. Marc Almond is frequently at his best when keeping things simple. An excess of production and accompaniment - with credits listing more than twenty-five musicians alongside the five producers - may have over-egged things somewhat. Almond himself has also expressed some dissatisfaction, saying that the album didn't reflect the artistic direction in which he wanted to be moving at the time. That said, if you favour the more mainstream pop side to his music, you'll no doubt find some enjoyment here.
A Virgin's Tale (1992) *****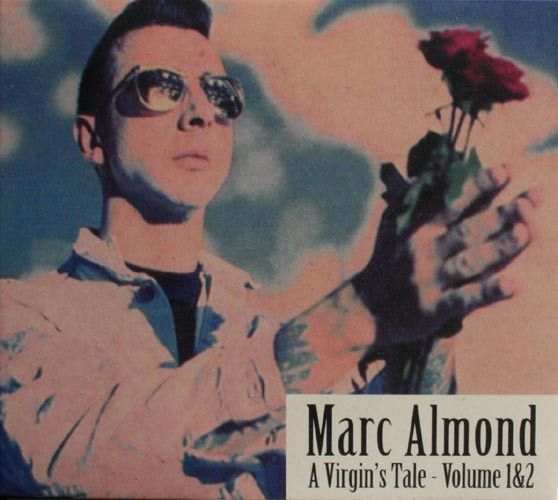 B-sides collections tend to be hit and miss affairs. Song quality is key, and since so many bands and artists seems content to reserve B-side status for their weaker or more self-indulgent compositions, collecting them all in one place seldom makes for a satisfying sustained listen. That (largely) isn't the case with A Virgin's Tale. Song calibre is - some throwaway moments aside - high, and many of these tracks have never appeared on CD before. Also in the album's favour, for me at least, is that it solely covers the period Almond was signed to Virgin Records - hence the album's title - which is probably my favourite of his solo eras. Since I tended not to religiously collect all of Almond's singles back then, there's much here that I've never heard before, and it still sounds good nearly forty years on, having barely dated at all production- or arrangement-wise.
​What else features apart from the B-sides? You get (most of) the A Woman's Story EP from 1986 for a start, though inexplicably - and inexcusably - the excellent title track from that EP doesn't appear, an omission so glaring that I very nearly knocked off a point from my score because of it. Running time can't be the reason, since several (though by no means all) alternate versions or remixes of single A-sides do appear, though personally I can take or leave those. I also remember occasional multi-artist compilation appearances and other tracks from the period - one called Oily Black Limousine springs immediately to mind - that should probably have been included here too for the sake of completeness but aren't, though A Virgin's Tale would likely need to stretch to three volumes to exhaustively collect everything.
If you're a fan of Almond's early solo era, this is an essential purchase, and the perfect accompaniment to the studio albums. If you're a recent explorer of his vast catalogue, those first albums - Vermin In Ermine, Stories Of Johnny, and Mother Fist And Her Five Daughters - also come recommended, being the cornerstone of his solo career and containing some fantastic song-writing. Buy them all, then both volumes of A Virgin's Tale. Even better, buy the digital download, which gives you both volumes for less than the price of a single CD.
Absinthe (1993) *****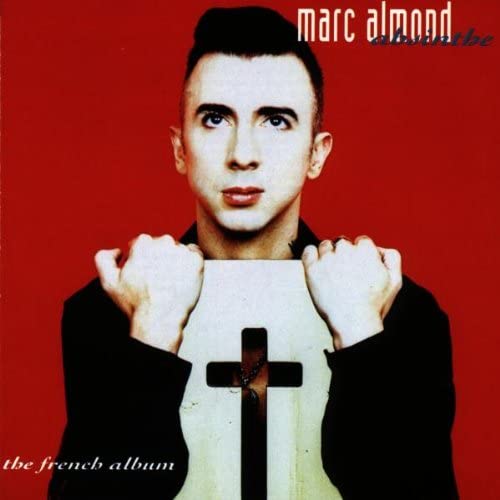 In some ways a companion to Jacques, Marc Almond's 1989 album of Brel covers, Absinthe sees Almond interpret French pop songs and poems newly translated into English for him by Paul Buck. I don't know any of the originals but maybe that's a good thing, allowing me to come to them entirely new and without any preconceptions.
It has to be said that Absinthe is something of a grower, and took me two or three listens to get into. Opening track the extravagant Undress Me is probably the weakest here, but don't let that put you off. Skip it on a first listen and go straight to track two, which is much better, and the rest of the album is consistently good. Instrumentation is unadorned and to the point, largely piano and strings and sometimes drums or brass or guitar. It does the job without getting in the way, allowing Almond's voice to dominate.

That this album came out so soon after Enchanted and Tenement Symphony, probably the two most commercial releases of Marc Almond's entire career, is one of the many things I love about him. He's never been afraid to follow his instincts and go off in whatever artistic direction seems right to him at the time. If you favour this side of Almond's music as opposed to his more poppy aspect, by all means give Absinthe a listen. It's probably one of the least-known albums in his extensive discography, and thirty years later is ripe for reinvestigation.
Treasure Box (1995) ***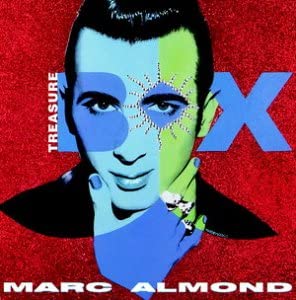 An odds-and-ends collection from Marc Almond's short-lived period signed to Parlophone between 1988 and 1990 which saw him release two of his most commercial albums, The Stars We Are and Enchanted. All the tracks on Treasure Box also feature on the expanded versions of those albums, so if you own those you'll already have them. This is written for those who don't, and are approaching Treasure Box on its own terms.

What exactly do you get here? Ten remixes, five demos, and ten B-sides spread over two discs. I can take or leave the remixes, and can't say that any of them are an improvement over the original versions. The demos - all of tracks from Enchanted - are good to hear though, presenting those songs in a more primitive and less ornamented form. And the B-sides? The majority of them are filler to be honest. Only two, Real Evil and Old Jack's Charm, rise above being average. All of which raises the question; is Treasure Box worth buying? If you're a fan of The Stars We Are and Enchanted, only have the single-disc versions of those albums, and are looking for more music in that vein you might want to take a punt. Everybody else can probably skip it without feeling as if they're missing out on anything.
Fantastic Star (1996) ****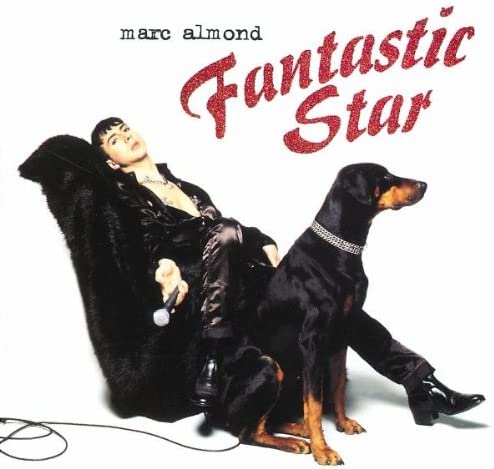 The climax of Marc Almond's most commercial solo period from the late eighties to the mid-nineties, and the least-selling and least-known of those albums, charting at a mere #54 upon release in February 1996. The highest-charting of its four singles, Adored And Explored, reached #24, with the lowest, the double A-side Brilliant Creatures/Out There, barely scraping the charts at all at #76. The album's creation was a tangled one over several years, with work begun in the UK under one record label and producer, later resumed in New York with a different producer, and finalised in London for another label entirely and with a third producer still. Much was recorded that hit the cutting room floor, and the finished album perhaps reflects its convoluted process. Notable guest collaborators along the way included Martyn Ware of Heaven 17, the iconic and ever-underrated John Cale, David Johansen of The New York Dolls, famed session guitarist Chris Spedding, and Neal X of Sigue Sigue Sputnik. Almond was also wrestling with a prescription pill addiction at the time, for which he took a break from recording sessions to enter rehab.
All that taken into consideration, Fantastic Star is a better album than you might expect. It's also one of Almond's longest studio albums, clocking in at more than 76 minutes spread over sixteen songs. The sleek and polished pop of The Stars We Are, Enchanted, or Tenement Symphony is mostly absent, to be replaced by a more layered and complex yet still largely mainstream sound. Personal favourites amongst its songs include The Idol, Baby Night Eyes, Adored And Explored, Love To Die For, Betrayed, and Come In Sweet Assassin. It's not a displeasing album to listen to at all, and should have fared better commercially than it did. Its extended creation process taken into account, an expanded version with unreleased takes and tracks is long-overdue.
Open All Night (1999) ****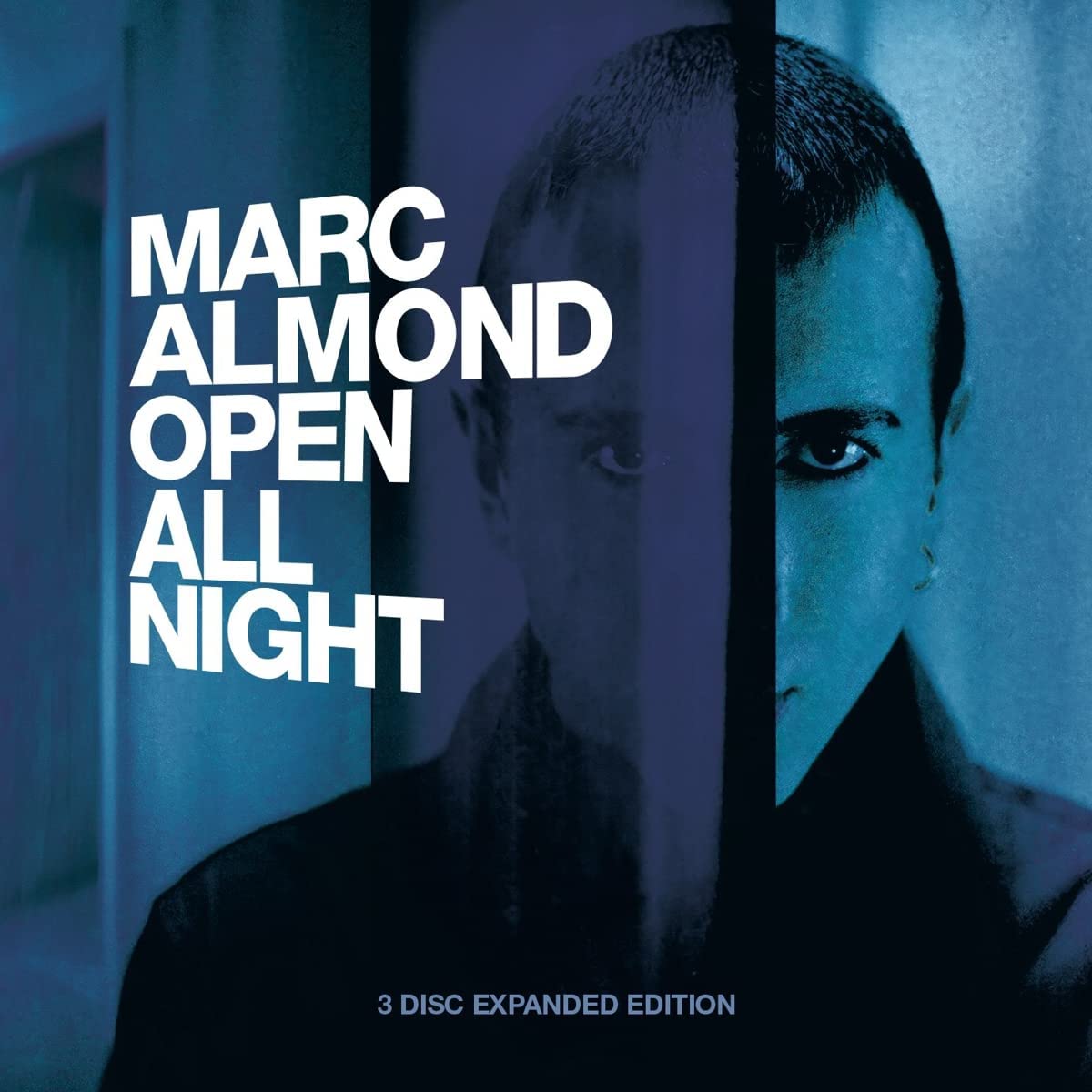 For me, Marc Almond's creative peak will always be the run of releases from the first Soft Cell album through the Marc And The Mambas period to the solo albums for Virgin, i.e. 1981 to 1987. I seem to be largely alone in holding the view that 1988's The Stars We Are marked not a new high but the beginning of a decline (see my review of this album elsewhere on this site). Open All Night came as a pleasant surprise, though I have to confess it took several plays for it to properly open itself up. It can be hit and miss as an overall listening experience, and I'm still undecided how well it holds together as an album, though there's plenty to enjoy here. Highlights include the slinky nocturnal pop of Night And Dark or Almost Diamonds, the title track Open All Night itself, the dramatic The Beautiful Light Of Madness (which features of all things a drum and bass break), the Siouxsie Sioux collaboration Threat Of Love, the Soft Cell-tinged One Big Soul, the spectral Half World or Sleepwalker, and, in Black Kiss, Almond's best commercial single for years.
That said, it's not all good. For a two-disc set (three in the expanded edition), there's inevitably some filler - for example the bland When Bad People Kiss, the lightweight blues of My Love, the by-the-numbers Tale Of A Tart (Hell), or the throwaway Lonely Go Go Dancer. The demos included are nice to hear I guess, though don't differ drastically to the finished drafts, and I doubt I'll listen to them more than once. There are also, alas, a couple of tracks that are just awful. My Porno Star, I'm looking at you specifically. I can't decide if this song is trying to be funny or ironic or playful. It's none of those things. It's just dreadful. Thankfully it's relegated to the second disc of supporting material and doesn't form part of the main track listing, and can thus be safely ignored.
An album worth taking your time with and getting to know then, if you're a fan, though one to dip into rather than immerse yourself in. It's hardly Almond at the top of his game (that would be the aforementioned 1981 to 1987), and not recommended for newcomers as a place to start, though aficionados will find much to enjoy.