As some of you will be aware, I sometimes post reviews on Amazon and elsewhere, primarily of music and games and very occasionally books. I also share some of them here. Following my earlier post in February concerning Marc And The Mamas' debut album Untitled, I've much-enjoyed spending time of late reacquainting myself with the music of Marc Almond, and with exploring albums I didn't get to hear first time round. Herewith an exhaustive dive into his extensive discography. Due to its length I've split this article into three; this is part one.

Non-Stop Erotic Cabaret - Soft Cell (1981) *****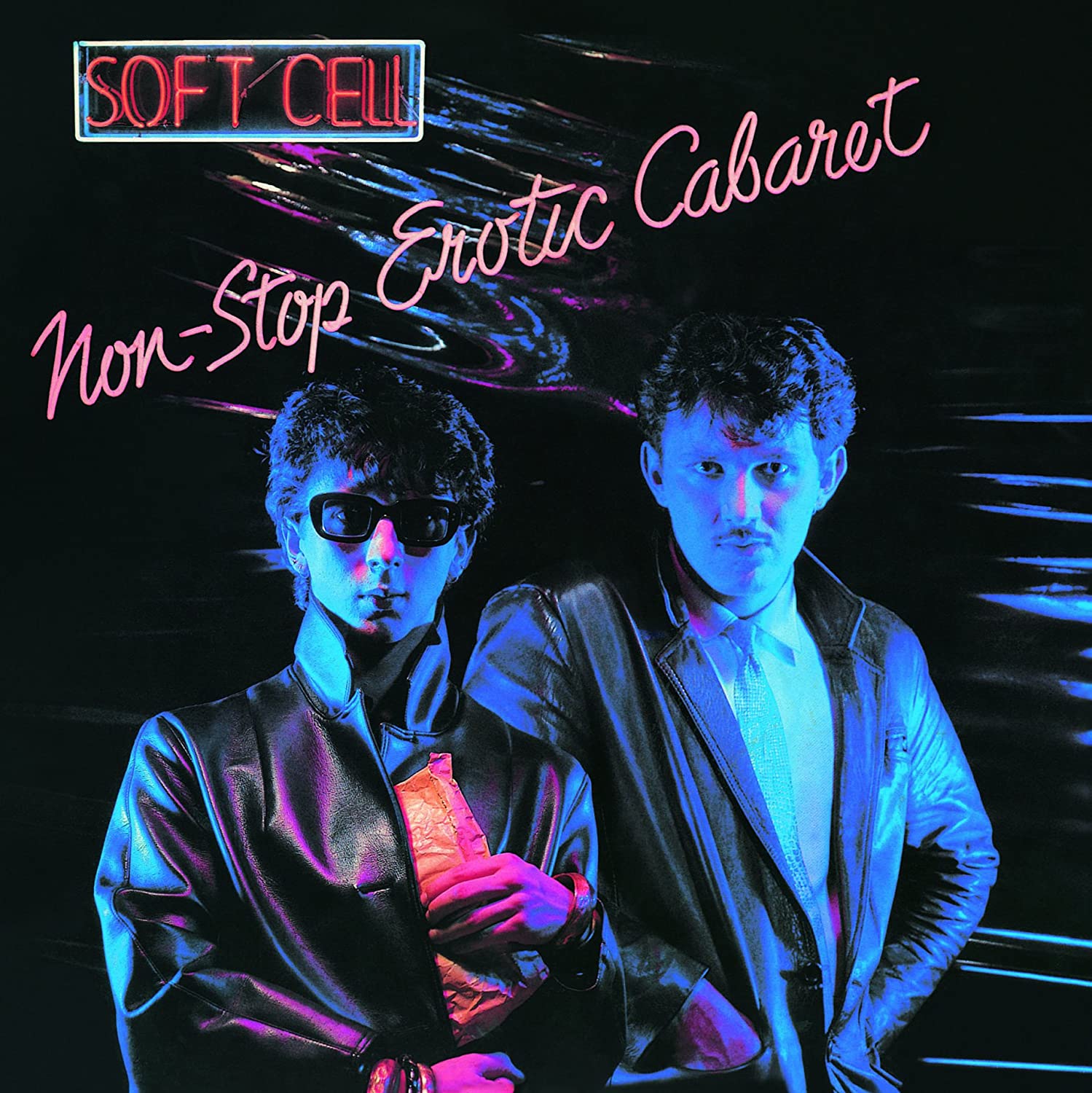 In the grand scheme of things, there aren't too many debut albums that still manage to make the listener sit up more than forty years after release due to their freshness and originality and the calibre of their song-writing. This one does. It feels more like a greatest hits album than a straight release, containing many of the band's most popular and best-known songs. Tainted Love, Bedsitter, Youth, Say Hello Wave Goodbye; they're all here, with the expanded edition adding non-album singles Torch, Memorabilia, and What?, along with the less-known yet equally excellent likes of Where Did Our Love Go?, Seedy Films, Sex Dwarf, Insecure Me, or Secret Life, amongst others. Though I enjoy Soft Cell's second and third albums The Art Of Falling Apart and This Last Night In Sodom, and they also have some memorable and expertly crafted tunes on them, they're not a patch on the debut.
The original ten track album is solid, and still sounds as good today as it did when first released. The remastered reissue adds eight non-album singles and B-sides as bonus tracks, and is an essential purchase and probably the best place to start if you've been living in a cave since 1981 and have never heard Soft Cell before; forget any of the myriad compilation albums out there and go straight to this. The deluxe edition just adds remixes for the most part, including those from the Non-Stop Ecstatic Dancing EP. There are one or two unearthed obscurities, including the (not great) B-side Persuasion, and A Man Can Get Lost, Soft Cell's debut single and one of their more overlooked songs. I'd stick with the single disc edition though unless you're the sort that has to have everything.
Not included here, even on the deluxe edition, is the band's self-released first EP from 1980, Mutant Moments, for which I'm glad in a way. An interesting listen it may be, but it barely hints at what the band would be capable of within a mere year. Initially limited to 2000 copies and notoriously hard to find for decades, it's since been re-released in its own right if you want to hear it. For me, it's a curiosity only.

The Art Of Falling Apart (1983) - Soft Cell *****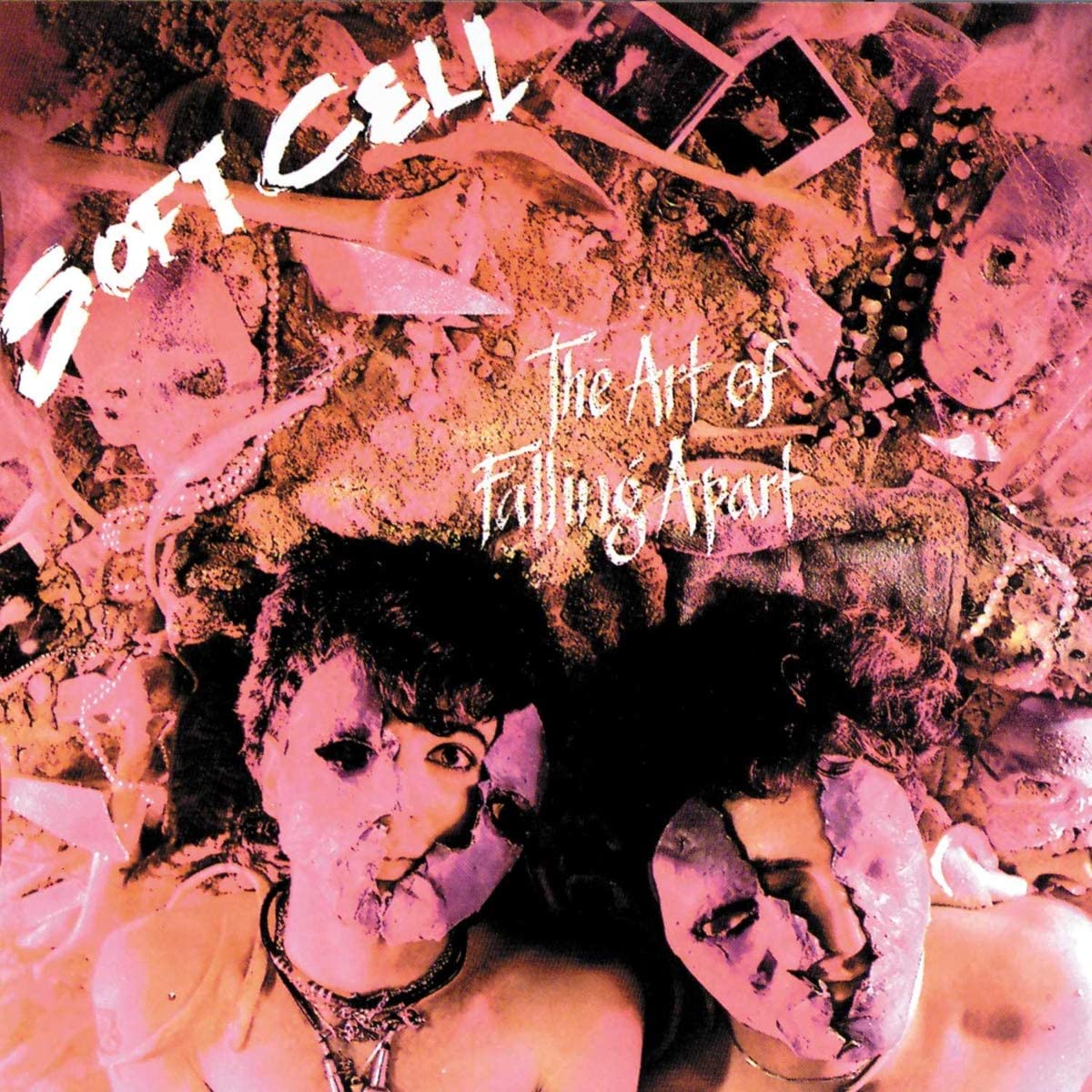 Soft Cell's second album doesn't quite reach the heights of their iconic debut Non-Stop Erotic Cabaret, but still has much to recommend it. Lyrically and musically it's a much darker affair, though not an unpleasing one. The opening four songs - side one on the original vinyl, comprising Forever The Same, Where The Heart Is, Numbers, and Heat - are good as anything they ever did. You won't find hit singles here - neither single release from the album, Where The Heart Is and Numbers, troubled the charts too much despite being great songs, reaching #21 and #25 respectively - just superbly written and performed synth pop. Side two is the lesser half of the album for me, with Kitchen Sink Drama in particular the weakest track here, but things pick up considerably with the excellent Loving You Hating Me (which really should have been a single) and the title track finale.

I can mostly take or leave the bonus tracks on offer. The dramatic ten-minute Martin, named and themed after the George Romero movie, is the strongest. B-side Barriers is overlong and meandering, though perhaps precedes the songs Almond would write with greater success on the second Marc And The Mambas album Torment And Toreros. It's A Mug's Game is better, though still outstays its welcome a tad. The Hendrix Medley, comprising covers of Hey Joe, Purple Haze, and Voodoo Chile, just about works as an experiment, but sounds like Almond and Ball had a lot of fun recording it.

Torment And Toreros - Marc And The Mambas (1983) *****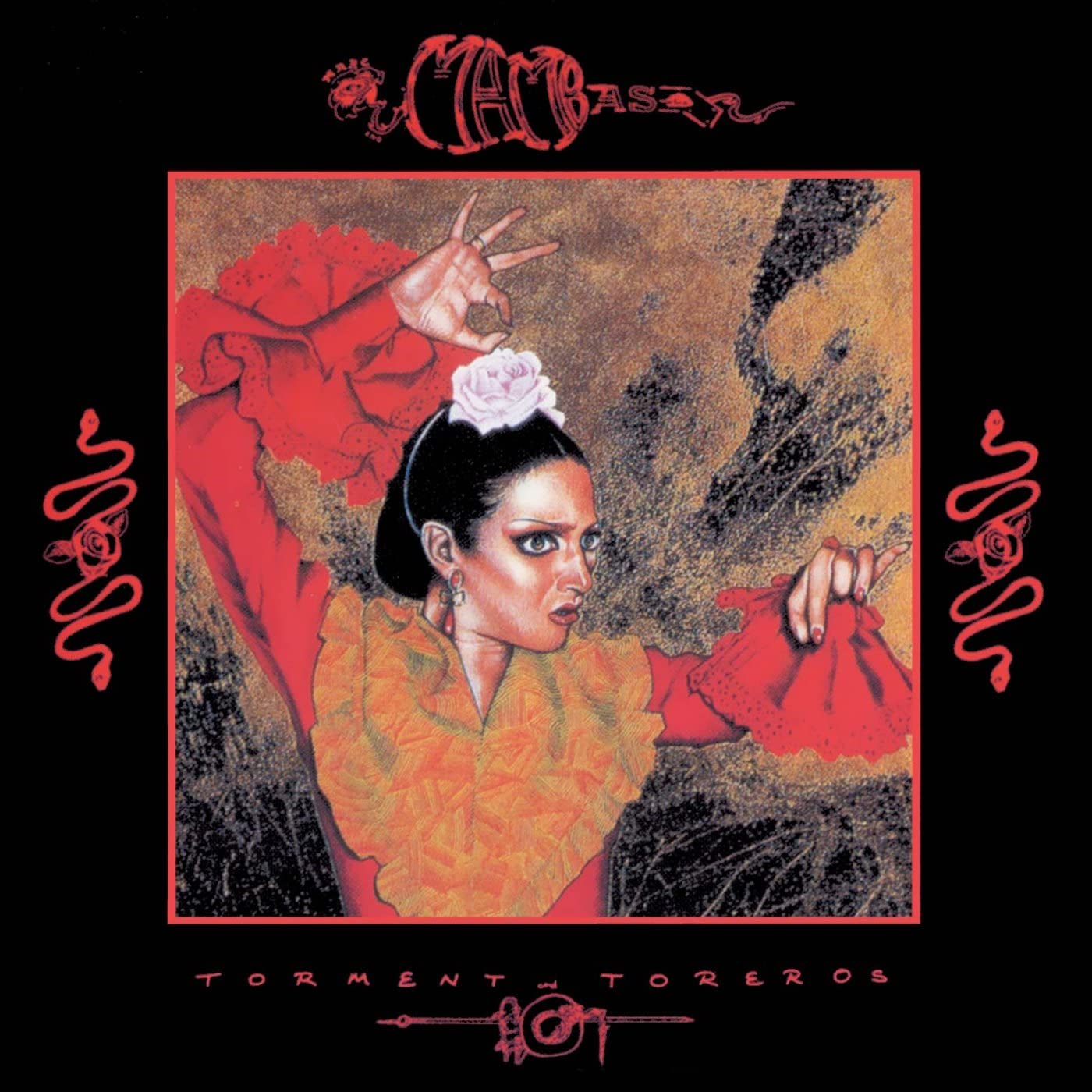 One of my favourite albums of the eighties, and the best album you've likely never heard. Marc And The Mambas was Marc Almond's short-lived side-project in his Soft Cell days, featuring an evolving ensemble of musicians including later long-term collaborator and much under-rated Annie Hogan on piano, Lee Jenkinson, Steve Sherlock, and an ever-revolving door of guests. They only released two albums before disbanding when Almond realised that they felt too much like a regular band rather than a side-pursuit. Their debut Untitled is patchy but has its moments (and you can read my detailed review elsewhere on here). Torment And Toreros, their second, is magnificent, and as strong a contender for lost masterpiece as Almond has ever done. Some people reckon Berlin by Lou Reed is the most traumatic album ever recorded. They clearly haven't heard Torment And Toreros. Almond once described it as 'an attempted suicide put on vinyl', and listening to it, it's not difficult to see why. Harrowing isn't even the word. It's an ordeal to listen to in its entirety in a single sitting, albeit an utterly exquisite one.
Torment And Toreros is a very difficult album to pin down in terms of genre. It ranges from acoustic to ballad to torch-song to indie pop to goth-tinged to chanson and vaudeville and elsewhere besides, with songs variously centred on guitar, piano, strings, percussion, or combinations thereof and sometimes all four. It's tough to pick favourite tracks - it really does work as a whole over its four vinyl sides and hour-and-a-half duration, unfolding beautifully from start to finish - but personal highlights would be the catchy Boss Cat, the Spanish-inflected The Bulls, the withering Catch A Fallen Star, the haunting In My Room, the guitar and harpsichord-led (Your Love Is A) Lesion, the piano-driven My Former Self, the intense The Untouchable One, the synth-pop Black Heart, the jazzy and nocturnal Narcissus, notorious suicide song Gloomy Sunday, the indie guitar of Torment (co-written with Steven Severin of Siouxsie And The Banshees and Robert Smith of The Cure), or the wrenching My Little Book Of Sorrows. In truth though it's all good, and doesn't contain a single track that I'd say I dislike. Even album closer, a wild cover of Beat Out That Rhythm Of A Drum, works, in part acting as a light-hearted reprieve after all the heartache and trauma that preceded it.
It is perhaps worth me mentioning on a personal note here that my first discovering Torment And Toreros aged sixteen coincided with the onset of my first prolonged depressive period, which the album - along with Joy Division's Unknown Pleasures - subsequently soundtracked and helped me with immeasurably. It does still remind me of that period too much though, and for that reason alone doesn't get played very often in my house now despite how much I love it. Some songs - for example Torment, or In My Room, or My Little Book Of Sorrows - echo that era a little too well for my tastes these days. It's an album I sometimes keep at arm's reach.

The bonus tracks on the re-release comprise three B-sides. Your Aura and You Never See Me On A Sunday are both great, Mamba less so but still worth hearing. They'd probably have worked better in the middle rather than at the end, in the disc one/disc two split between Once Was and The Untouchable One (see my comment above about Beat Out That Rhythm On A Drum) but that may just be my personal preference.
If you're a fan of Marc Almond in any capacity, this album is essential. Buy it. Listen to it. Love it. Torment me.
This Last Night In Sodom - Soft Cell (1984) *****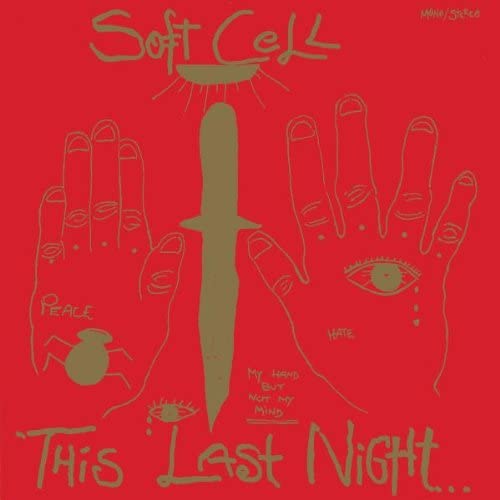 An altogether darker and more varied outing than debut Non-Stop Erotic Cabaret or even second album The Art Of Falling Apart, This Last Night In Sodom was first released in March 1984, after Soft Cell had split, and peaked at #12 in the UK, making it the lowest-charting of their original three albums. Opener Mr Self-Destruct - a song-title that would later be borrowed by Nine Inch Nails on their Downward Spiral album - is very much business as usual, and could almost be an Art Of Falling Apart out-take, but by second track Slave To This, a relentless and near-atonal onslaught, we're in very different territory. Little Rough Rhinestone is delicate in comparison, but with Meet Murder My Angel - the thoughts of a murderer before killing his victim, according to lyricist Marc Almond - we're off into murkier waters again, a tone which barely lets up until final track Where Was Your Heart (When You Needed It Most), a song about a date-rape victim. Highlights along the way include the tense and Latin-inflected L'Esqualita, named after a New York City drag bar and which may well be the best track Soft Cell ever did, and ode to pick-ups Surrender To A Stranger.

This Last Night In Sodom yielded only two singles, Soul Inside (which charted at #16) and the rockabilly-styled Down In The Subway (which reached #24), neither of which are my favourite songs on here it should be said. The bonus tracks on offer comprise the single B-sides Disease And Desire and Her Imagination, and some covers, the Bond theme You Only Live Twice, an instrumental Bond number, a rendition of Johnny Thunders And The Heartbreakers' Born To Lose, and an extended mix of Soul Inside. None of them are exactly essential aside from Her Imagination which is excellent and should have been on the album proper, but they're good to have.
Vermin In Ermine (1984) ****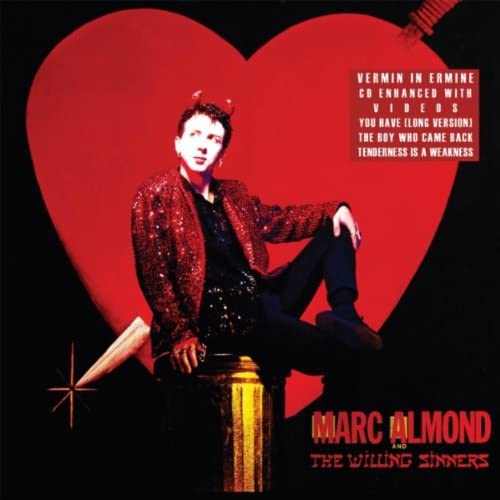 Vermin In Ermine was Marc Almond's first solo release proper in 1984, following the Soft Cell and Marc And The Mambas years. Considering the often-formidable quality of the music produced by both those projects, it had a lot to live up to. Luckily, as a clearing of the decks to establish Almond as a viable solo artist ready to start afresh, it largely succeeds.
Vermin In Ermine also marks the start of Almond's collaboration with backing band The Willing Sinners, assembled from the remnants of Marc And The Mambas and featuring many of the same musicians. The Willing Sinners would go on to accompany Almond through much of the eighties, and their talent and proficiency were much underestimated in my view.
The songs themselves are mostly good, albeit there are some misfires. Ugly Head is a one-trick pony which goes on far too long for its own good and frequently gets skipped by me these days. Black Mountain Blues is an ill-judged blues rock workout. Likewise Pink Shack Blues; neither really belong here. Shining Sinners is a lot of fun though, as is Hell Was A City, and You Have has its charms along with Joey Demento and Gutter Hearts. Vermin In Ermine also contains one early Almond bona fide classic, the much-overlooked Tenderness Is A Weakness. That would probably win my vote for best track on here, together with the intense Split Lip.
Perhaps not one of Almond's best solo works in itself, Vermin In Ermine's significance lies more in establishing the sound and territory he would mine with much greater success on the subsequent Stories Of Johnny and Mother Fist And Her Five Daughters, to my mind two of the finest albums in his back catalogue. Buy those first before investigating this.

Stories of Johnny (1985) *****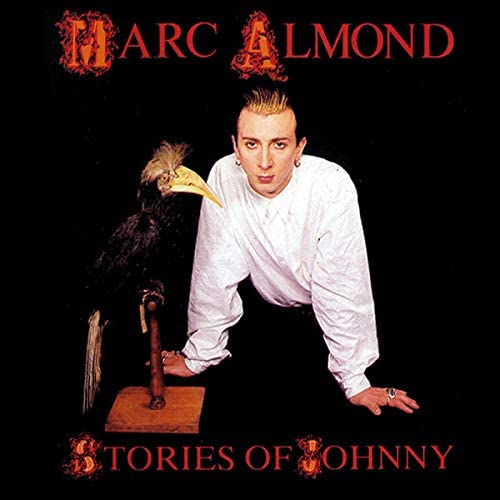 Perhaps one of the most over-looked albums these days in Marc Almond's sprawling discography, and certainly one of the best, Stories Of Johnny was his second solo release in September 1985, peaking at #22 in the UK charts. I first bought it on cassette and again on vinyl not long after and have always much-liked it, admiring the way its charms sit modest and unassuming and awaiting rediscovery by both newcomers and long-term fans. Almond's vocals and song-writing are top notch throughout, though listening back to it today the singles, Love Letters and the title track Stories Of Johnny itself, come across as the weakest tunes on here, which is perhaps surprising considering Almond's talent for crafting stonking pop hits when inclined to do so. Both sound by-the-numbers, as if they'd hit the 'Marc Almond pop single' setting in the studio rather than go to any effort. Instead, it's on the album tracks that Stories Of Johnny really comes into its own, and each could potentially have been a single in its own right. There's one cover, The House is Haunted by Billy Rose and Basil Adlam, which was also released as a single and the original of which I've never heard. Backing throughout is by Almond's then support band The Willing Sinners, featuring regular since the Marc And The Mambas era Annie Hogan on piano and keyboards, Martin McCarrick (later of Siouxsie And The Banshees) on cello and synths, Richard Riley on guitar, and Billy McGee on bass, amongst others. The talent of the musicians goes a long way in giving the album its unique jazz pop-inflected sound, managing to sound both raw and polished at the same time. Effortless yet impassioned both in composition and performance, it's an album that still rewards listening to nearly forty years after it came out. Its themes of love and torment and heartbreak, mainstay obsessions in Almond's work since the Soft Cell and Marc And The Mambas days, remain as timeless as ever.

Mother Fist And Her Five Daughters (1987) *****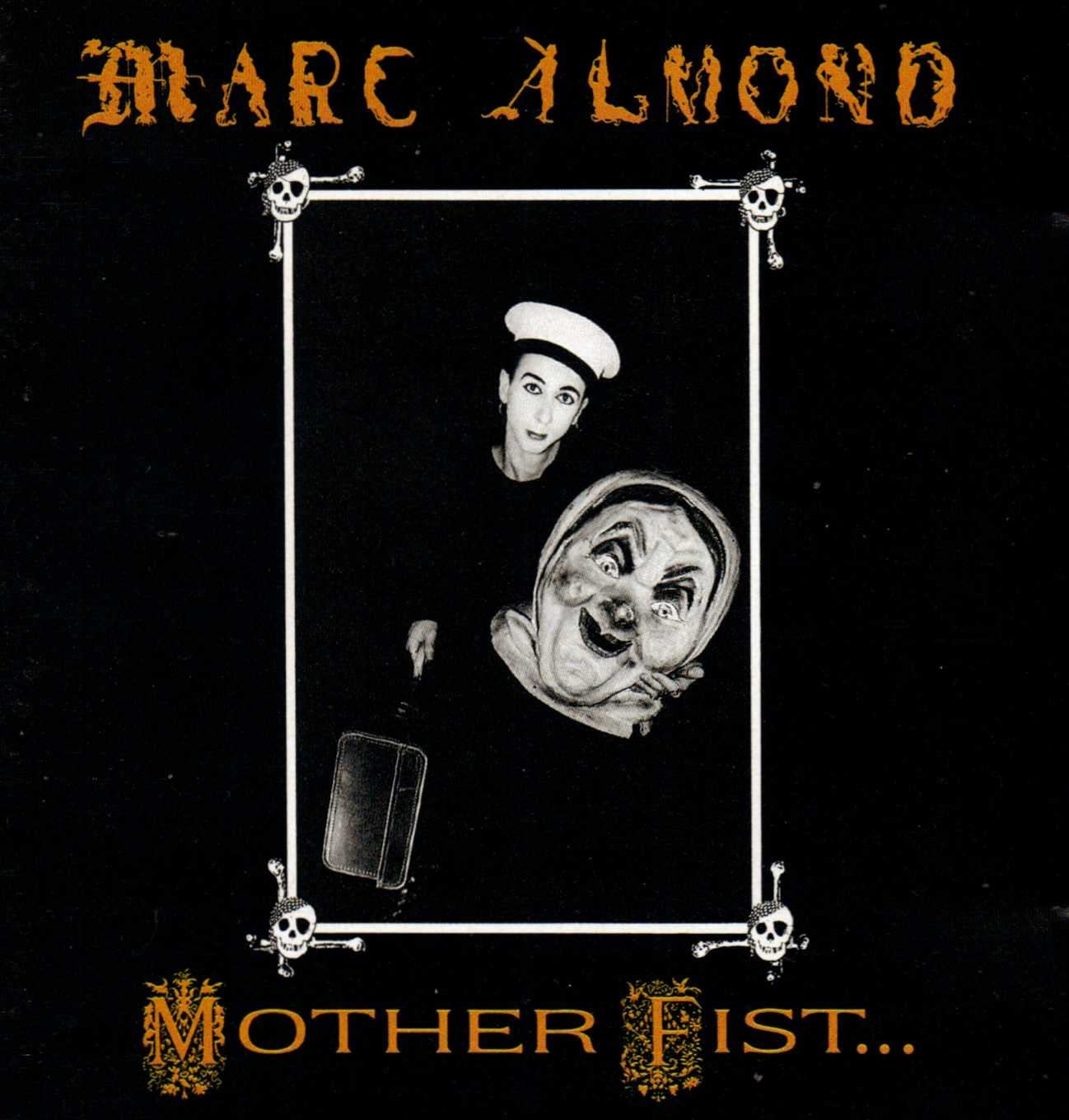 This album - the second Marc & The Mambas release aside - may possibly be the zenith of Marc Almond's non-Soft Cell career for me. Originally released in April 1987, it far from set the UK charts ablaze, peaking at a mere #41, though commercial performance never has been an accurate signifier of artistic worth. Some of us had managed to get a preview of the album's charms months before its release, at a show at The London Palladium in late 1986 (which was actually the first gig the then-seventeen-year-old me attended), where Almond performed a set featuring many future Mother Fist songs. Both on stage and in the studio, he was supported by then-regular backing band The Willing Sinners, whose sound had taken a more pronounced straight jazz turn since previous studio album Stories Of Johnny. Not that this was a problem; it suited Almond's voice and the lyrical tone of the new material perfectly.
As was the case with Stories Of Johnny, the album tracks tend to be stronger than the singles. It's not that Melancholy Rose is a bad song, per se, but I find it weak and uninspired in comparison to the best of the writing on display elsewhere here. Ruby Red is fun though, if a tad lightweight, and third single Mother Fist itself, a barely concealed paean to masturbation, still surprises and delights almost forty years on.
Effortlessly well-composed and performed tunes follow one after another. There Is A Bed, The Room Below, Angel In Her Kiss, The Sea Says, The River... Alas there are some duds, specifically Champ, and Mr Sad, which tend to get skipped when I listen to the album these days. I could happily not hear them again.
If you're still unconvinced about taking a punt, I'll finish by saying that Mother Fist And Her Five Daughters is worth buying for one song alone, the little-known album track Saint Judy, which I've reserved mention of until now. To my ears it really is the absolute best thing Almond has ever written or recorded. I'm listening to it as I type these words, and it still makes me swoon nearly forty years after I first heard it. Even if you decide against buying the album, download that one track. You won't regret it.
Flesh Volcano / Violent Silence - Marc Almond And Foetus (1987/1986) *****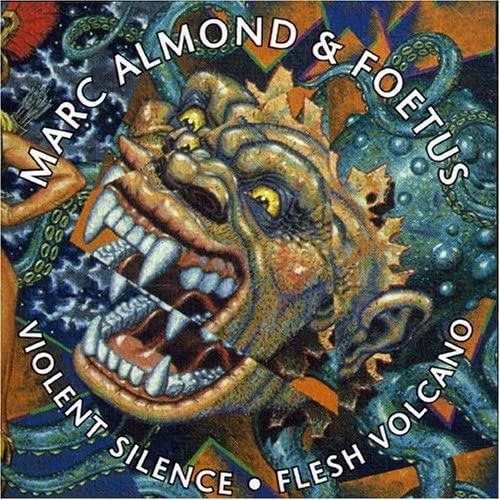 Very much an album of two halves, which is perhaps unsurprising since it collects two separate releases from the mid-eighties, Flesh Volcano and the very different-sounding Violent Silence.
Flesh Volcano, a collaboration with Jim Thirlwell of Foetus infamy from 1987, I've never been much-fussed by. The music, rather than being original and exclusive to this release, comes from the Foetus EP Bedrock, with Almond's over-the-top vocal histrionics overlaid. They aren't the most inspired lyrics he's ever written, but I guess they do the job. The reason I've given this release five stars is the second half, which features the tracks from the 1986 EP Violent Silence. Almost entirely voice and piano, four tense, dramatic, and harrowing songs of love and hate and an opening instrumental, it really is Marc Almond at the top of his game and very much recommended.
Frustratingly there are two versions of Flesh Volcano out there on CD and download with different additional tracks, one featuring Violent Silence as a bonus, the other containing some Marc And The Mambas tunes which Foetus also collaborated on including the otherwise rarely heard Burning Boats. Download that one song (the rest of the tracks are available elsewhere on other releases) and buy the Violent Silence version. It's much better overall.
The Stars We Are (1988) ****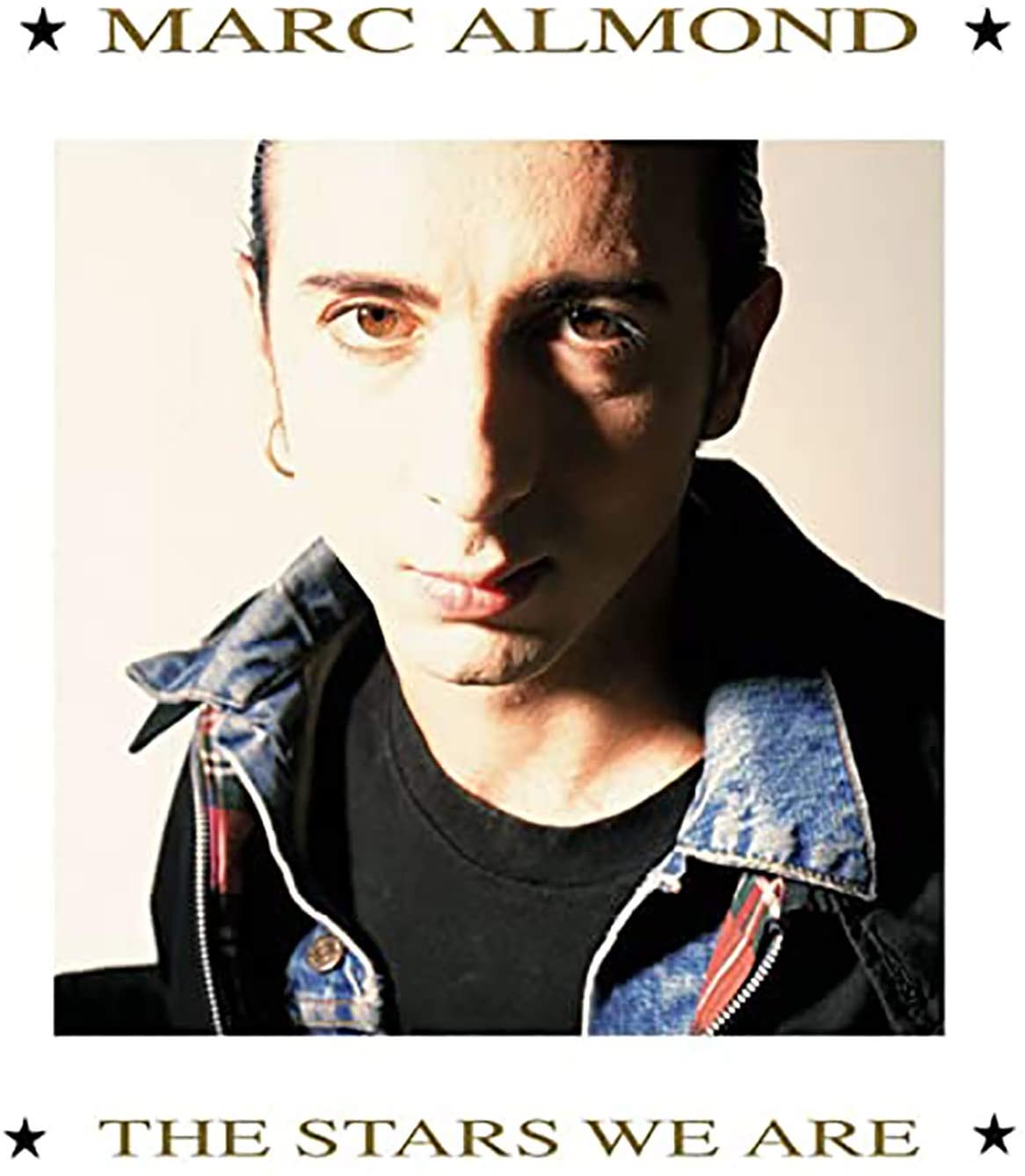 I was a big fan of this album back in the eighties. Listening to it again for the first time in more than thirty years, I wish I could say that it stands up as well today for me as it did then (and as well as Almond's other eighties solo albums still do), though I don't think I can.
The Stars We Are was Almond's first release for Parlophone in 1988, after an artistically successful (but commercially less so) period signed to Virgin, and sounds as if both label and artist were keen to make as poppy an album as they could. Not that this is in essence a bad thing - some of Almond's best work (for example the first Soft Cell album) also ranks amongst his most marketable, and the man never did shy from wanting hit records - but I find the songs and arrangements here a little too glossy and overproduced, an issue I have with much mainstream eighties music. Where they do make it through the production sheen, few songs really stand out for me. There are some gems - for example These My Dreams Are Yours, Only The Moment, the title track, or The Sensualist - but the majority are just pleasant enough. I find it all rather innocuous, especially when compared to the song-writing quality - not to mention the passion - of earlier Almond solo albums like Stories Of Johnny or Mother Fist.
All that said, The Stars We Are would go on to provide the success that artist and label were seeking, yielding a #1 hit with the Gene Pitney duet Something's Gotten Hold Of My Heart (not included in the original vinyl track listing, though appended to later re-releases) and marking the start of Almond's most lucrative period since the Soft Cell days (of which, and my thoughts thereon, see part two of this retrospective).
Jacques (1989) ****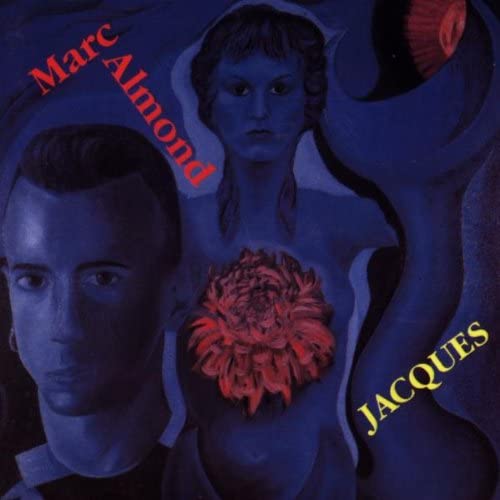 Marc Almond's love affair with the songs of Jacques Brel is long-standing, but this is his only album solely comprising Brel material. Overall it works very well. Track choice is strong, and I'm glad that Almond has selected some less-known Brel numbers (for example We Must Look, Alone, If You Need, or Litany For A Return) alongside the more obvious choices (for example My Death, If You Go Away, The Bulls, or Never To Be Next). Most songs are new translations by Paul Buck done especially for this album. The arrangements are spare and unobtrusive and allow the songs and the mostly excellent vocals to shine. It's a subtle and intelligent album, and one that rewards repeat listens. Returning to it today and hearing it for the first time in almost thirty years, I'm starting to suspect that it may actually be one of the most overlooked and under-rated releases in Almond's vast back catalogue.
My only real problem with Jaques, and the sole reason I held back from awarding it top score, comes when Almond reinterprets songs he's already recorded elsewhere, in particular If You Go Away and The Bulls, which also feature on the first and second Marc And The Mambas albums respectively. In both cases Almond's previous take is superior. Marc And The Mambas' version of If You Go Away is desolate and wistful, just vocal and solo piano, and perfectly fits the song's lyrics and tone. On Jaques he sings it with all the passion of a man ordering a pizza. Likewise The Bulls; the Mambas rendition is playful and extravagant and beautifully captures the song's essence. Here it's just kind of thrown together. I've always tended to skip both these tracks when listening, and Jacques really is a stronger and more consistent album without either of them.
*
Coming soon (likely in April now): Part two of this retrospective, covering the nineties, and part three (likely in May), covering the years since. I know I've given a lot of albums in part one five stars; don't expect that to be maintained throughout parts two and three. The eighties are my favourite Almond period, albeit there's much that I love that has been released since.