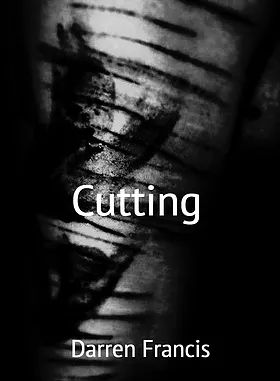 My apologies for the long delay in updating this site. I've been very busy behind the scenes on a number of projects, the first of which I can now reveal.
I'm very pleased to announce that my novel Cutting launches on 18 June 2022 from Elemental Press.
Cutting is a visceral tale of two self-harmers who fall for each other. Though it also explores depression and disassociation and wrong relationships and delves into some dark depths, it's ultimately a love story.
Cover art is to the right of this text. Video below. My thanks to She Wants Revenge for allowing us to use their music. She Wants Revenge were one of several key bands that soundtracked the writing of the book.
I'll be updating this site further in the coming days and weeks with more information. In the meantime, be sure to follow me on Instagram or Facebook for the latest news. While you're at it, I'd recommend you follow Elemental on Facebook and Instagram too for their frequent excellent updates.