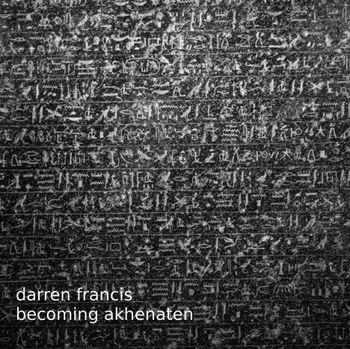 2018 was a relatively quiet year for me, but I have a number of new projects ready and waiting for 2019.
Cutting. The novel, finally.
She Waits By The Water. A provisional title. New novel.
Becoming Akhenaten. Spoken word with music album, and likely my next release. Cover art reveal to the right.
Hate Ashbury. I know I've been promising this one for years, and recorded some tracks from it before my debut album God Thing. In truth, it's become my Smile; an impossible feat compared to how it sounds in my head. I hope to get out a version of it, at least.
What We Were. A collection of all my spoken-with-music texts. It will be out as soon as Becoming Akhenaten and Hate Ashbury are released. 
Of course, there will be others; the mutant, the gift, the unexpected, likely preceding some of the above. I have little control over these things, when it comes down to basics.